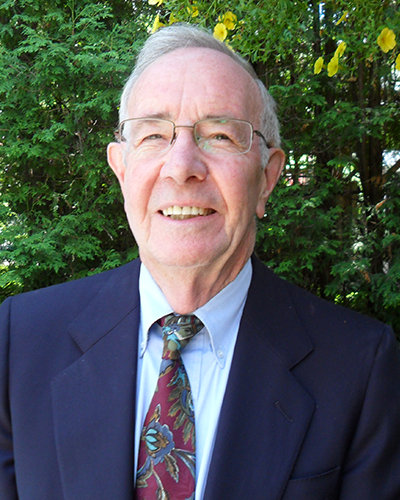 Dr. Gilbert graduated from University of Toronto's medical school and practised family medicine for a number of years in Toronto. Soon after, he was appointed to the Department of Family Medicine at the new McMaster medical school as he wanted to be involved in using new approaches to teach family medicine.
Dr. Gilbert spent 25 years at McMaster teaching residents and undergraduates in family medicine. During this time, he assisted the College of Family Physicians with the design and implementation of the CCFP examination.
In the 1980s, Dr. Gilbert became interested in clinical research and enrolled in McMaster's Clinical Epidemiology and Biostatistics (CE&B) department's MSc course in research methodology. His thesis was a randomized controlled trial of common therapies for low back pain, which was funded and published in the BMJ. Dr. Gilbert was then offered a joint appointment in CE&B with a focus on research in family medicine. His areas of interest for research included well–child care, supportive care for cancer patients, low back pain, smoking cessation, compliance, and hypertension.
Dr. Gilbert spent many months travelling and teaching research methodology. He left McMaster to become chair of the Department of Community and Family Medicine at Sunnybrook Hospital, Toronto.
Now retired after a lifetime of momentous accomplishments in family medicine research in Canada, Dr. Gilbert holds Professor Emeritus status at both University of Toronto and McMaster medical schools.
Lifetime Achievement in Family Medicine Research Award

These awards honour individuals who are trailblazers and leaders in family medicine research, and who have made a significant career contribution to family medicine research during their active career years. These awards give public recognition to both their work and to the discipline of family medicine.