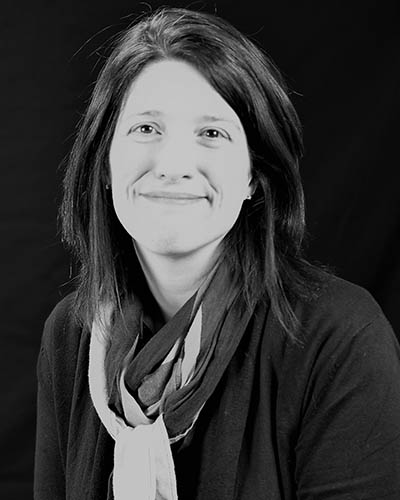 Dr. Lynette Powell is currently a Regional Physician Lead with Memorial University of Newfoundland's Rural Medical Education Network. She has been one of the driving forces behind the Department of Family Medicine's expansion of its residency program, currently serving as the Lead for the Central Stream, which offers learners the experience of becoming part of a rural community while evolving into competent and compassionate physicians. Dr. Powell is passionate about the success of this stream; between 60 per cent and 70 per cent of its residents have gone on to work in rural settings.
Dr. Powell also works as a staff physician for the Central Newfoundland Regional Health Centre, where she offers in- and outpatient care, operating room assistance, and emergency room coverage, and is a clinical associate in psychiatry and gynecology. She extends her passion for women's health beyond the scope of her community, travelling across her region to provide Pap test clinics to underserved areas. She also sits on the Board of the Newfoundland and Labrador Medical Association and is the Chair of its Public Engagement Committee, a role colleagues say she excels in thanks to her "bright and lively personality mixed with intelligence and wit."
In 2014 Dr. Powell met with the Grand Falls-Windsor Town Council to discuss concerns about youth mental health, including suicides and attempted suicides in the community, stressing the importance of community engagement as part of solving youth mental health obstacles. Since that meeting Dr. Powell has built a network that includes medical staff, mental health workers, educators, community organizers, volunteers, and government agencies, and has delivered educational workshops, bringing in mental health experts from across Canada. Mayor Barry Manuel says the value of the time Dr. Powell has spent communicating with stakeholders to keep youth mental health issues at the forefront cannot be overstated—"She is a driver for community wellness."
Canada's Family Physicians of the Year –
The Reg L. Perkin Award

Since 1972, the CFPC and the Foundation for Advancing Family Medicine have honoured family physician members who exemplify the guiding principles of family medicine. Initially, one award recipient was selected to receive the Family Physician of the Year (FPOY) Award each year. Since 2002, 10 family physicians have been recognized annually—one representing each CFPC Chapter.
Canada's FPOYs are chosen by their peers, other health care colleagues, and community leaders for:
Providing exceptional care to their patients
Making meaningful contributions to the health and well-being of their communities
Dedicating themselves as researchers and educators of future generations of family doctors
FPOY recipients must exemplify the four principles of family medicine:
Be skilled clinicians
Be community based
Act as a resource to a practice population
Recognize the central importance of the doctor-patient relationship
CFPC Chapters review nominations and select the FPOY for their respective provinces. The provincial FPOYs are honoured at their respective Annual Scientific Assemblies or Annual General Meetings. The national FPOYs are honoured at the annual CFPC Family Medicine Forum.