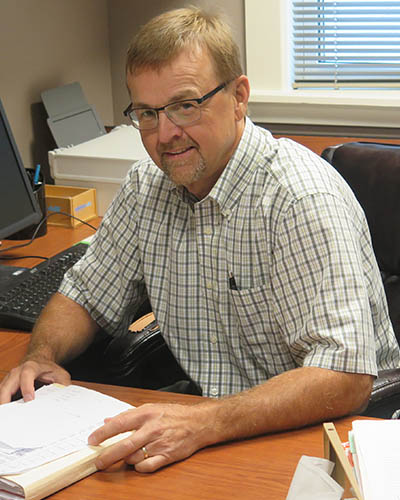 Growing up in a medical family in Charlottetown, Prince Edward Island, Dr. Ken Coady always aspired to become a doctor; in 1982 he completed medical school at Dalhousie University. An established pillar of the family medicine community for over 30 years, Dr. Coady practised at Queen Elizabeth Hospital and the Parkdale Medical Centre in Charlottetown until his retirement earlier this year. For the past 10 years he also served as coroner with Prince Edward Island's Department of Justice and Public Safety, and spent 16 years as a teaching associate at the Dalhousie University School of Medicine. He is currently a medical adviser with Veterans Affairs Canada.
Dr. Coady found family medicine to be such a rewarding career due to the good that came from careful listening and the satisfaction of having a positive impact on peoples' lives. Dr. Coady was always driven to help his patients arrive at solutions and leave each appointment with a clearer understanding of whatever it was that brought them in. Colleagues say that his determination, work ethic, and thorough, intelligent approach are truly inspiring.
Dr. Coady's personal commitment is to his family, whom, he says, his whole life revolves around. He is a fitness enthusiast who has been part of a running group for the past 14 years, and he loves to golf. On receiving this award, Dr. Coady professes that as a physician now at the end of his career, he is humbled to share this honour with such distinguished colleagues. He is grateful to his mentors, family, fellow physicians at home, and the College of Family Physicians of Canada for the role it has played in his professional life for the past 35 years.
Canada's Family Physicians of the Year –
The Reg L. Perkin Award
Since 1972, the CFPC and the Foundation for Advancing Family Medicine have honoured family physician members who exemplify the guiding principles of family medicine. Initially, one award recipient was selected to receive the Family Physician of the Year (FPOY) Award each year. Since 2002, 10 family physicians have been recognized annually—one representing each CFPC Chapter.
Canada's FPOYs are chosen by their peers, other health care colleagues, and community leaders for:
Providing exceptional care to their patients
Making meaningful contributions to the health and well-being of their communities
Dedicating themselves as researchers and educators of future generations of family doctors
FPOY recipients must exemplify the four principles of family medicine:
Be skilled clinicians
Be community based
Act as a resource to a practice population
Recognize the central importance of the doctor-patient relationship
CFPC Chapters review nominations and select the FPOY for their respective provinces. The provincial FPOYs are honoured at their respective Annual Scientific Assemblies or Annual General Meetings. The national FPOYs are honoured at the annual CFPC Family Medicine Forum.