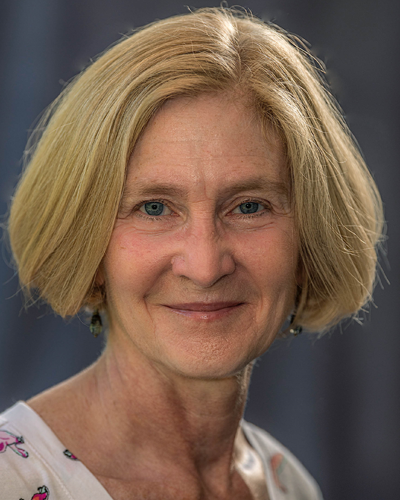 A graduate of the medical school and family medicine residency program at McMaster University in 1981 and 1983, respectively, Dr. Liz Shaw is proud to share her knowledge and experience with current McMaster students as a professor in the Department of Family Medicine. She teaches residents in the mental health and behavioural sciences portion of the curriculum and in the Practice-Based Small Group Learning Program. Dr. Shaw also serves as the Associate Chair of Education and is the Director of Module Development for the Foundation for Medical Practice Education.
After 35 years of practising comprehensive family medicine, Dr. Shaw now works in the Shelter Health Network in Hamilton where she provides care to an inner-city population that is profoundly affected by poverty and homelessness. Her interests in reproductive health care, women's health, and addiction during pregnancy have also led her to provide prenatal care to women struggling with substance use through the Maternity Centre of Hamilton.
Dr. Shaw has a Certificate of Added Competence in Addiction Medicine. She treats patients with substance use disorder at both a continuity clinic and a rapid-access clinic. Her focus is on providing addiction consultation, opiate substitution therapy, and mental health support to patients in various settings. Connecting with patients and helping them identify and work toward their health goals are incredibly rewarding aspects of Dr. Shaw's work. She says being both a learner and a teacher feeds her soul, and she describes her colleagues as amazing people who bring joy to her work. Dr. Shaw loves spending time outdoors with her husband, children, and grandchildren, especially when they get quiet time away at the cottage together.
Ian McWhinney Family Medicine Education Award
This award honours excellence in family medicine education and is presented to a teacher of family medicine deemed by their peers to have made a unique and innovative contribution to family medicine education in Canada.