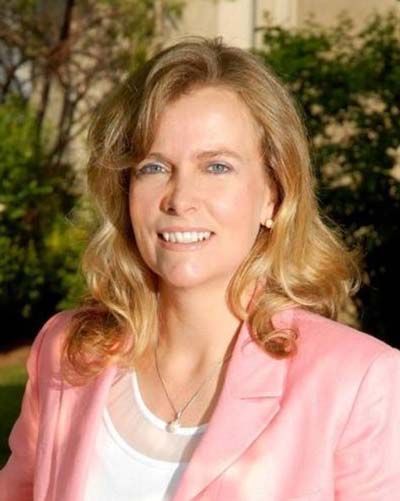 Dr. Clare Liddy is the Interim Chair of and an associate professor in the University of Ottawa's Department of Family Medicine, a clinical investigator at the C.T. Lamont Primary Health Care Research Centre, a senior researcher at the Bruyère Research Institute, and a family doctor with the Ottawa Hospital Academic Family Health Team. In each of these roles she strives to deliver high-quality, patient-centred results and provide training opportunities for the next generation of physicians and health care researchers.
A major focus of Dr. Liddy's work is improving the quality and timeliness of care for all patients, regardless of their geographic location, socio-economic status, or medical complexity. She has developed an international reputation for her expertise in enhancing chronic disease self-management, advancing primary health care for people living with HIV, and improving access to specialists outside of family medicine.
Her largest program of research, eConsult, began as a conversation over a cup of coffee with an endocrinology colleague, Dr. Erin Keely. As a family physician, Dr. Liddy had seen first-hand the anxiety and frustration that arise when patients are forced to wait months or years for appointments with other specialists, all for care that in most cases she could have provided herself with a bit of guidance. Dr. Keely saw the same issue from the opposite side, as her wait list for patients grew to unacceptable lengths. Together they developed the Champlain BASE™ eConsult service, a secure online application that allows primary care providers such as family doctors or nurse practitioners to connect with other specialists and submit questions about a patient's care. The specialists respond in an average of only two days, and two-thirds of cases are resolved without the patient ever needing a face-to-face appointment with the consultant.
First launched in 2009 as a small proof-of-concept project in the Ottawa region, eConsult has now completed nearly 50,000 cases, enrolled more than 1,400 primary care providers, and offers access to 118 specialty groups. Successful replication in other regions of Ontario has led to the development of the Ontario eConsult Program, an initiative aiming to expand access to eConsult province-wide, and which Dr. Liddy is leading as Co-Executive Director of the Ontario eConsult Centre of Excellence, alongside Dr. Keely. Through partnerships with the Canadian Foundation for Healthcare Improvement and numerous provincial groups, Dr. Liddy has also supported the implementation of eConsult services in Manitoba, New Brunswick, Newfoundland and Labrador, and Quebec.
Dr. Liddy has received more than $33 million in peer-reviewed grant funding (including $8.9 million as a principal/nominated principal investigator); presented findings at more than 350 international, national, and provincial conferences; and published more than 130 articles in peer-reviewed journals. She has received numerous awards for her achievements in research and program implementation, including a Canadian Medical Association Physician Changemaker Award (2018), an Association of Family Health Teams of Ontario Bright Lights Award (2016), and the Michel Bilodeau Centre of Excellence Award from Bruyère Continuing Care (2014).
Family Medicine Researcher of the Year Award
This award recognizes a member of the CFPC who is a family medicine researcher who has made original contributions to building research and knowledge for family medicine in Canada. The contribution may encompass any aspect of family medicine research, from clinical, to health services, to education.
This award has been designed to honour a family medicine researcher who has been a pivotal force in the definition, development, and dissemination of concepts central to the discipline of family medicine.