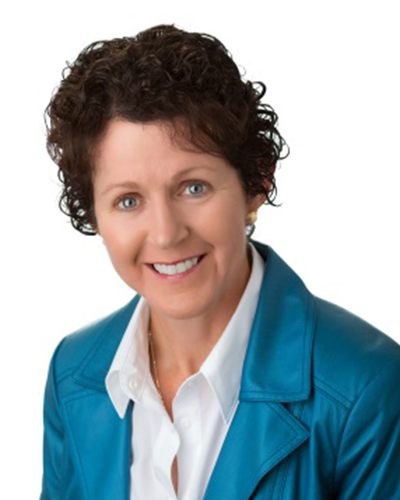 Admired by her colleagues and patients for her empathy and knowledge, Dr Shirley Clements is recognized for her commitment to providing exceptional patient care.
A medical graduate of Laval University in 1989, Dr Clements received Certification in Family Medicine by the College of Family Physicians of Canada in 1991 and became a Fellow in 2005.
After practising comprehensive family medicine and serving as an emergency room physician, a hospitalist, and an inpatient care provider for 23 years in Campbellton, New Brunswick, Dr Clements decided to change the scope of her practice to become a full-time hospitalist in 2015. For 12 years, she worked as Chief of Service for the Palliative Care Unit with Campbellton Regional Hospital.
From 2012 to 2014, Dr Clements participated on the Regional Medical Advisory Committee as a family medicine representative for several of New Brunswick's hospitals. She served as a member of the Medication Management Committee for the Campbellton Regional Hospital, and supervised medical students at Campbellton Hospital. Currently, Dr Clements supervises medical students at Ross Memorial Hospital.
In 2014, Dr Clements received the Family Physician of the Year Award from the Restigouche Medical Society.
Dr Clements' genuine spirit and commitment to the well-being of the communities she serves is exemplified through her involvement as a marathon runner who accompanies first-time racers and her fundraising efforts for multiple sclerosis. She hopes to one day act as a running guide for the visually impaired.
Dr Clements spends "quiet time" with her husband Ginno Pelletier, a respiratory therapist, and their nine nieces and nephews. Additionally, she enjoys trekking, traveling, and reading.
Canada's Family Physicians of the Year – the Reg L. Perkin Awards

Since 1972, the CFPC and its Research & Education Foundation have honoured family physician members who exemplify the guiding principles of family medicine. Initially, one award recipient was selected to receive the Family Physician of the Year (FPOY) Award each year. Since 2002, ten family physicians have been recognized annually—one representing each CFPC Chapter.
Canada's FPOYs are chosen by their peers, other health care colleagues, and community leaders for:
Providing exceptional care to their patients
Making meaningful contributions to the health and well-being of their communities
Dedicating themselves as researchers and educators of future generations of family doctors
FPOY recipients must exemplify the four principles of family medicine:
Be skilled clinicians
Be community based
Act as a resource to a practice population
Recognize the central importance of the doctor-patient relationship
CFPC Chapters review nominations and select the FPOY for their respective provinces. The provincial FPOYs are honoured at their respective Annual Scientific Assemblies or Annual General Meetings. The national FPOYs are honoured at the annual CFPC Family Medicine Forum.