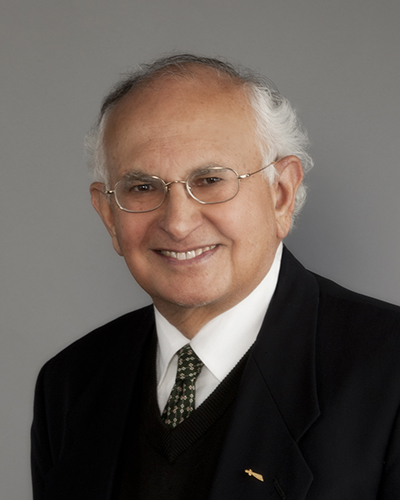 With a special interest in geriatric medicine, Dr Pravinsagar Mehta is acknowledged for his dedication to the care of the elderly.
Dr Mehta graduated from Sheffield University, in England, in 1970. After completing an internship and postgraduate training in obstetrics and geriatrics he immigrated to Winnipeg, where he did further training in internal medicine at the University of Manitoba. He received his Certification in Family Medicine from the College of Family Physicians of Canada (CFPC) in 1975 and was awarded Fellowship in 2002. He became a Life Member in 2015 and achieved the Care of the Elderly certificate of added competence in 2016.
Since 1976, Dr Mehta has practised community-based family medicine in the St. Boniface area. In addition to his full-time practice, he provides primary care to elderly patients in personal care home facilities and regularly conducts house calls. Dr Mehta has been a member of the Geriatric Program at St. Boniface Hospital for 40 years, and was instrumental in establishing programs for the elderly at both Concordia General Hospital and the Bethania behaviour unit for the cognitively impaired. He is an assistant professor of family medicine at the University of Manitoba.
Dr Mehta is currently President of the Winnipeg Regional Health Authority Medical Staff Council and a member of the CFPC's Health Care of the Elderly Program Committee. He served as president of Doctors Manitoba from 2012 to 2013 and has held many leadership roles within the Winnipeg Regional Health Authority.
Canada's Family Physicians of the Year – the Reg L. Perkin Awards

Since 1972, the CFPC and its Research & Education Foundation have honoured family physician members who exemplify the guiding principles of family medicine. Initially, one award recipient was selected to receive the Family Physician of the Year (FPOY) Award each year. Since 2002, ten family physicians have been recognized annually—one representing each CFPC Chapter.
Canada's FPOYs are chosen by their peers, other health care colleagues, and community leaders for:
Providing exceptional care to their patients
Making meaningful contributions to the health and well-being of their communities
Dedicating themselves as researchers and educators of future generations of family doctors
FPOY recipients must exemplify the four principles of family medicine:
Be skilled clinicians
Be community based
Act as a resource to a practice population
Recognize the central importance of the doctor-patient relationship
CFPC Chapters review nominations and select the FPOY for their respective provinces. The provincial FPOYs are honoured at their respective Annual Scientific Assemblies or Annual General Meetings. The national FPOYs are honoured at the annual CFPC Family Medicine Forum.