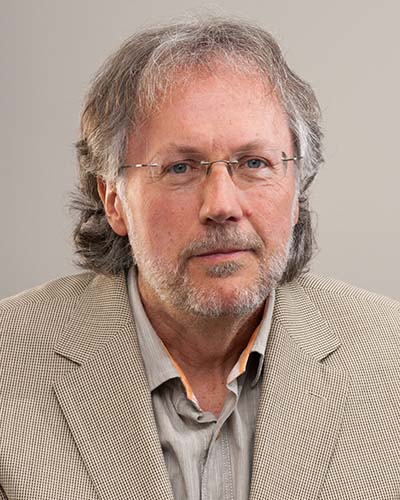 Dr. Michel Donoff is the 2013 recipient of the W. Victor Johnston Award. This award recognizes a renowned Canadian or international family medicine leader for continuous and enduring contributions to the specialty of family medicine in Canada or abroad.
Dr. Michel Donoff received his medical degree from the University of Alberta in Edmonton in 1977. In 1979 he received his Certification in Family Medicine from the CFPC, and in 1998 he became a Fellow of the College.
For 30 years Dr. Donoff has had a comprehensive family medicine practice in Edmonton, Alberta, that includes obstetrics, emergency shifts, palliative care, hospital care, and nursing home care. Residents and students have been an important part of his practice throughout his career.
Dr. Donoff is past-president of Physicians for Social Responsibility, Edmonton Chapter. Dr. Donoff's contributions to family medicine have included service on several CFPC committees and consultancy to the US Task Force on Competency Assessment in Family Medicine. He has been instrumental in developing a competency-based assessment system—a method that provides residents with focused feedback on performance in a number of domains. This system is being adopted by the College of Physicians and Surgeons of Alberta and is being piloted by a variety of Royal College specialty programs.
Currently, Dr. Donoff is actively involved as Professor and Associate Chair within the Family Medicine Department at the University of Alberta. He is also the department's Director of Evaluation and Director of Information Technology.

W. Victor Johnston Award

This award honours the late Dr. W. Victor Johnston, the CFPC's first Executive Director (1954–1964), and recognizes renowned Canadian or international family physicians who have made an outstanding leadership contribution to family medicine in Canada or abroad.