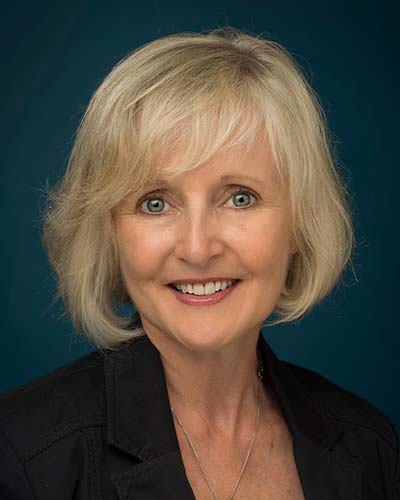 Dr. Jocelyn Charles is a family physician at the Sunnybrook Academic Family Health Team, through which she provides comprehensive, interprofessional, team-based family medicine and contributes to family medicine education in an academic teaching unit. She also provides home-based primary care to frail seniors and housebound patients with a team of learners and interprofessional team members. She is an associate professor in the Department of Family and Community Medicine at the University of Toronto and the Medical Director of the Veterans Centre at Sunnybrook Health Sciences Centre. Dr. Charles previously held the role of chair of Sunnybrook's Medical Advisory Committee and served as the physician advisor, Primary Care, for the Toronto Central Local Health Integration Network.
With a strong commitment to her own ongoing education, Dr. Charles has completed numerous leadership and quality improvement training programs, including the Master of Science in Community Health in Health Practitioner Teacher Education program at the University of Toronto's Dalla Lana School of Public Health in 2010. She has participated in the development of the Toronto Central Primary Care Strategy and multiple models of care for veterans with dementia and complex health needs. She especially enjoys caring for frail seniors and teaching at the undergraduate, postgraduate, and master's levels.
When Dr. Charles was three years old a family physician saved her life. This and many other personal experiences as a patient shaped the kind of family physician she aspired to become. She is passionate about ensuring that all people have accessible, comprehensive, and integrated primary care; using health care resources efficiently; mentoring and supporting women in health care leadership roles; and enhancing the discipline of family medicine.
Canada's Family Physicians of the Year –
The Reg L. Perkin Award
Since 1972, the CFPC and the Foundation for Advancing Family Medicine have honoured family physician members who exemplify the guiding principles of family medicine. Initially, one award recipient was selected to receive the Family Physician of the Year (FPOY) Award each year. Since 2002, 10 family physicians have been recognized annually—one representing each CFPC Chapter.
Canada's FPOYs are chosen by their peers, other health care colleagues, and community leaders for:
Providing exceptional care to their patients
Making meaningful contributions to the health and well-being of their communities
Dedicating themselves as researchers and educators of future generations of family doctors
FPOY recipients must exemplify the four principles of family medicine:
Be skilled clinicians
Be community based
Act as a resource to a practice population
Recognize the central importance of the doctor-patient relationship
CFPC Chapters review nominations and select the FPOY for their respective provinces. The provincial FPOYs are honoured at their respective Annual Scientific Assemblies or Annual General Meetings. The national FPOYs are honoured at the annual CFPC Family Medicine Forum.