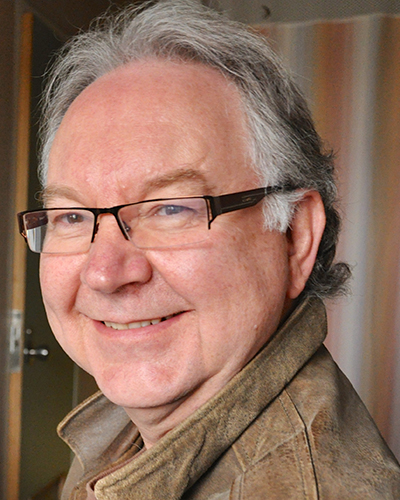 Dr Hal Irvine is the 2013 recipient of the Family Physician of the Year Award for Alberta. This award recognizes outstanding CFPC family physician members—one in each province–who exemplify the best of what being a family physician is all about.
Dr Irvine completed his undergraduate degree at the University of Calgary and began medical school there in 1974. He earned Certification in Family Medicine in 1979 and became a Fellow of the College of Family Physicians of Canada ten years later. In 1980, he completed his residency at Queen's University in Kingston, Ontario, with additional training in anesthesia, an area of study for which he won two Robert Hartley Fellowship awards, in 1983 and 1990.
Dr Irvine has been involved with numerous organizations such as the Alberta Medical Association and the Society of Rural Physicians of Canada. In 1988, he was President of the Alberta College of Family Physicians.
In 1999, Dr Irvine traveled to Victoria, Australia, where he worked as a family doctor and anesthetist for a six-month practice exchange. During his time there he became an associate member of the Royal Australian College of General Practitioners. From 1995 to 2000, Dr Irvine served as Clinical Assistant Professor at the University of Calgary's Department of Family Medicine in Alberta. He was promoted to Associate Professor in 2000.
Dr Irvine was recognized as Clinician of the Year in 2002 by the David Thompson Health Region medical staff. In 2009, the Society of Rural Physicians of Canada awarded him with a Fellowship of Rural and Remote Medicine. Known for his significant contributions in both rural practice and anesthesiology, Dr Hal Irvine recently retired, following a career that spans almost 35 years.
Canada's Family Physicians of the Year – the Reg L. Perkin Awards

Since 1972, the CFPC and its Research & Education Foundation have honoured family physician members who exemplify the guiding principles of family medicine. Initially, one award recipient was selected to receive the Family Physician of the Year (FPOY) Award each year. Since 2002, ten family physicians have been recognized annually—one representing each CFPC Chapter.
Canada's FPOYs are chosen by their peers, other health care colleagues, and community leaders for:
Providing exceptional care to their patients
Making meaningful contributions to the health and well-being of their communities
Dedicating themselves as researchers and educators of future generations of family doctors
FPOY recipients must exemplify the four principles of family medicine:
Be skilled clinicians
Be community based
Act as a resource to a practice population
Recognize the central importance of the doctor-patient relationship
CFPC Chapters review nominations and select the FPOY for their respective provinces. The provincial FPOYs are honoured at their respective Annual Scientific Assemblies or Annual General Meetings. The national FPOYs are honoured at the annual CFPC Family Medicine Forum.