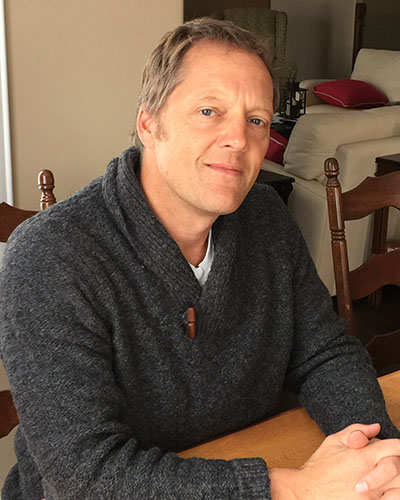 Dr Garth Slysz is recognized for his leadership and the compassion he has for his patients and students, as well as the people of Haiti, whom he supports through humanitarian aid efforts.
Dr Slysz earned his medical degree from Dalhousie University in 1989 and his Certification in Family Medicine from the College of Family Physicians of Canada in 1996.
In Charlottetown, Dr Slysz practises in the Sherwood Family Medical Centre. Part of his practice is dedicated to teaching patients about chronic disease prevention, and his efforts have generated many positive outcomes.
Since 2011, Dr Slysz has organized and led several missions to Haiti to help people who otherwise would not have access to medical care. He oversees the clinical team's activities and safety, collaborates with local clinic personnel, and ensures the appropriate use of resources. He has also been instrumental in procuring a regular supply of medications for Haitian clinics.
As an associate professor and preceptor with Dalhousie University's Department of Family Medicine, Dr Slysz's passion for family medicine has inspired him to mentor medical students and family medicine residents.
For the past 20 years, Dr Slysz served as the Director of Continuing Education with Queen Elizabeth Hospital. Currently, he serves as a Council member with PEI's College of Physicians and Surgeons and as Board member with the Fellowship of Associates of Medical Evangelism Canada.
Canada's Family Physicians of the Year – the Reg L. Perkin Awards

Since 1972, the CFPC and its Research & Education Foundation have honoured family physician members who exemplify the guiding principles of family medicine. Initially, one award recipient was selected to receive the Family Physician of the Year (FPOY) Award each year. Since 2002, ten family physicians have been recognized annually—one representing each CFPC Chapter.
Canada's FPOYs are chosen by their peers, other health care colleagues, and community leaders for:
Providing exceptional care to their patients
Making meaningful contributions to the health and well-being of their communities
Dedicating themselves as researchers and educators of future generations of family doctors
FPOY recipients must exemplify the four principles of family medicine:
Be skilled clinicians
Be community based
Act as a resource to a practice population
Recognize the central importance of the doctor-patient relationship
CFPC Chapters review nominations and select the FPOY for their respective provinces. The provincial FPOYs are honoured at their respective Annual Scientific Assemblies or Annual General Meetings. The national FPOYs are honoured at the annual CFPC Family Medicine Forum.