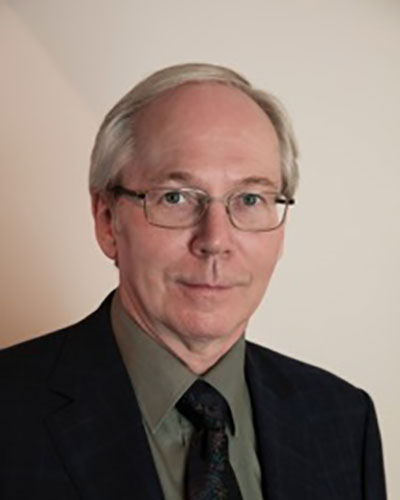 Dr. Neil Bell completed his bachelor of science degree in biochemistry with first-class honours and his medical degree at the University of Alberta. In 1995 he completed the Program in Clinical Effectiveness and in 1996 earned a master's degree in epidemiology at the Harvard School of Public Health. He currently works at the Misericordia Family Medicine Centre in Edmonton, where he is engaged in preventive health care, chronic disease management, and knowledge translation. As a physician, he is motivated by the desire to improve the use of evidence-based decision making by primary care practitioners in the care of their patients.
Dr. Bell also works as a professor in the Department of Family Medicine in the Faculty of Medicine and Dentistry at the University of Alberta, where he is involved in both undergraduate and graduate medical education. He has served as a faculty advisor and preceptor to more than 100 family medicine residents.
Dr. Bell was attracted to family medicine because of the opportunity for a diverse practice, for both in-patient and outpatient clinical settings, and the opportunity to provide continuity of care. What he enjoys most is providing ongoing care to his patients through the many stages of their lives.
Lifetime Achievement in Family Medicine Research Award

These awards honour individuals who are trailblazers and leaders in family medicine research, and who have made a significant career contribution to family medicine research during their active career years. These awards give public recognition to both their work and to the discipline of family medicine.