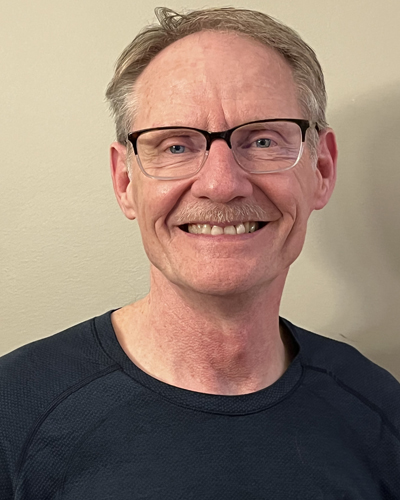 A caring soul with an innate drive to support patients through the difficult times of their lives, Dr. Myron Thiessen is a central figure in Manitoba's health care landscape. Shortly after obtaining his medical doctorate from the University of Manitoba Faculty of Medicine, Dr. Thiessen joined the Steinbach Family Medical Clinic where he practiced until 2008. At this point he was presented with the opportunity to join his local regional health authority as the vice-president of medical services. Motivated by the opportunity to improve health outcomes for his community Dr. Thiessen accepted the role.
As vice-president Dr. Thiessen led the restructuring of the Interlake-Eastern Regional Health Authority's primary care program and the development of a medical leadership structure in the region, including the creation of a family medicine lead—the first of its kind in the province. All of this was accomplished while also enhancing collaboration between physicians within the region to promote physician well-being. During this time, he also served on several missions to locations including Peru, Haiti, Rwanda, and El Salvador.
During his tenure at the Interlake-Eastern Regional Health Authority, Dr. Thiessen achieved his Canadian Certified Physician Executive designation, one of only a handful of physicians in Manitoba who have achieved this Canadian Medical Association designation.
After 12 years serving his regional health authority and supporting various international missions, Dr. Thiessen has retired from his position and now works as a primary care physician in Vita, Manitoba.
Canada's Family Physicians of the Year –
The Reg L. Perkin Award
Since 1972, the CFPC and the Foundation for Advancing Family Medicine have honoured family physician members who exemplify the guiding principles of family medicine. Initially, one award recipient was selected to receive the Family Physician of the Year (FPOY) Award each year. Since 2002, 10 family physicians have been recognized annually—one representing each CFPC Chapter.
Canada's FPOYs are chosen by their peers, other health care colleagues, and community leaders for:
Providing exceptional care to their patients
Making meaningful contributions to the health and well-being of their communities
Dedicating themselves as researchers and educators of future generations of family doctors
FPOY recipients must exemplify the four principles of family medicine:
Be skilled clinicians
Be community based
Act as a resource to a practice population
Recognize the central importance of the doctor-patient relationship
CFPC Chapters review nominations and select the FPOY for their respective provinces. The provincial FPOYs are honoured at their respective Annual Scientific Assemblies or Annual General Meetings. The national FPOYs are honoured at the annual CFPC Family Medicine Forum.