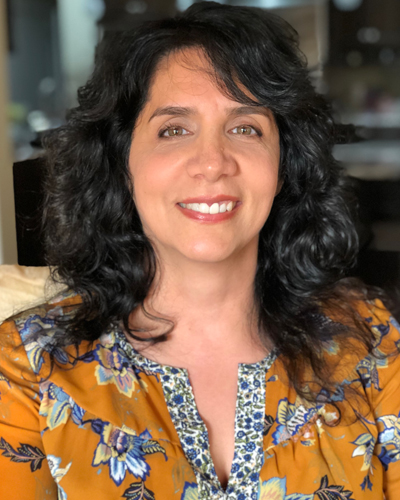 Dr. Marjan Abbasi obtained her medical degree from Tehran University in Iran. After moving to Canada, she completed the Family Medicine Residency Program and received the Care of Elderly Diploma at the University of Alberta in 2006.
Dr. Abbasi holds a Certificate of Added Competency in the Care of the Elderly and is currently the site lead for the geriatric program at the Misericordia Community Hospital in Edmonton. She also teaches as an associate clinical professor in the Department of Family Medicine at the University of Alberta.
Throughout her career in medicine, Dr. Abbasi has focused on the care of seniors with frailty in various settings. Over the years she has acquired a greater understanding of the needs of vulnerable patients with frailty. This has aided her in creating and implementing several programs to respond to the unmet needs of this population, including the Geriatric Evaluation and Management (GEM) program. In 2014 she received the Physician Innovator of the Year Award from the Edmonton Zone Medical Association for her work with the program.
Dr. Abbasi is the co-founder of the Senior Community Hub (SCH) program, an integrated primary care model that supports family physicians in identifying, assessing, and managing older adults living with frailty in the community. The SCH builds on the principles of the patient-centred medical home to transform primary care into a central hub. This allows for better management of the emotional health and social care needs of complex older adults and their caregivers. In 2018 the SCH was awarded the Top Frailty Innovation of the Year by the Canadian Frailty Network.
Dr. Marjan Abbasi continues to enjoy building long-term trusted relationships with her patients, their circle of support, and the care team to improve their quality of life and wellness.
Canada's Family Physicians of the Year –
The Reg L. Perkin Award
Since 1972, the CFPC and the Foundation for Advancing Family Medicine have honoured family physician members who exemplify the guiding principles of family medicine. Initially, one award recipient was selected to receive the Family Physician of the Year (FPOY) Award each year. Since 2002, 10 family physicians have been recognized annually—one representing each CFPC Chapter.
Canada's FPOYs are chosen by their peers, other health care colleagues, and community leaders for:
Providing exceptional care to their patients
Making meaningful contributions to the health and well-being of their communities
Dedicating themselves as researchers and educators of future generations of family doctors
FPOY recipients must exemplify the four principles of family medicine:
Be skilled clinicians
Be community based
Act as a resource to a practice population
Recognize the central importance of the doctor-patient relationship
CFPC Chapters review nominations and select the FPOY for their respective provinces. The provincial FPOYs are honoured at their respective Annual Scientific Assemblies or Annual General Meetings. The national FPOYs are honoured at the annual CFPC Family Medicine Forum.