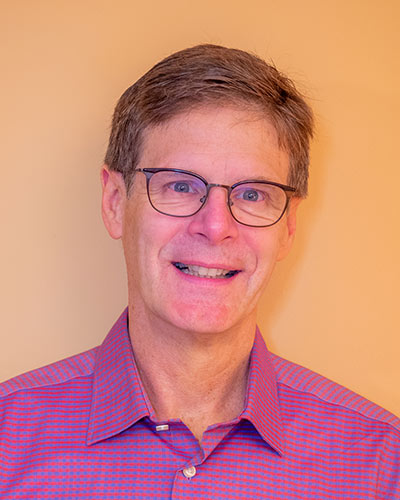 "Only when you have a longstanding, meaningful relationship with your patients, built on mutual trust and understanding, can you tackle difficult topics and make a marked difference in their lives."
During his 34 years in practice, Dr. Gordon Hollway has exemplified a strong commitment to family medicine through his work as a comprehensive family physician and his dedication to training the next generation of family doctors.
Currently based in Saint John, New Brunswick, Dr. Hollway has worked in a variety of rural communities including Shelburne, Nova Scotia, and Marathon, Ontario. These experiences reinforced for him the unique relationship between community-based physicians and their patients and the important role they can play in emergent situations, such as the COVID-19 pandemic.
Education is a key focus of Dr. Hollway's work. He has taught at the undergraduate level both in professional competencies small-group work and as a clinical preceptor. He also regularly serves as a clinical preceptor for residents in both the family medicine, integrated family medicine, and emergency medicine programs based in Saint John. In this role he has had the unique opportunity to shape family medicine education in the communities where he practises, an experience he has found particularly rewarding.
To complement his focus on community-based teaching, Dr. Hollway chaired the curriculum subcommittee at Dalhousie University's Department of Family Medicine from 2012 to 2018. He has also participated in CFPC curriculum meetings and has been involved in curriculum presentations at Family Medicine Forum.
Dr. Hollway received his medical degree in 1985 from Dalhousie University and completed his family medicine residency training there in 1988.
Canada's Family Physicians of the Year –
The Reg L. Perkin Award
Since 1972, the CFPC and the Foundation for Advancing Family Medicine have honoured family physician members who exemplify the guiding principles of family medicine. Initially, one award recipient was selected to receive the Family Physician of the Year (FPOY) Award each year. Since 2002, 10 family physicians have been recognized annually—one representing each CFPC Chapter.
Canada's FPOYs are chosen by their peers, other health care colleagues, and community leaders for:
Providing exceptional care to their patients
Making meaningful contributions to the health and well-being of their communities
Dedicating themselves as researchers and educators of future generations of family doctors
FPOY recipients must exemplify the four principles of family medicine:
Be skilled clinicians
Be community based
Act as a resource to a practice population
Recognize the central importance of the doctor-patient relationship
CFPC Chapters review nominations and select the FPOY for their respective provinces. The provincial FPOYs are honoured at their respective Annual Scientific Assemblies or Annual General Meetings. The national FPOYs are honoured at the annual CFPC Family Medicine Forum.