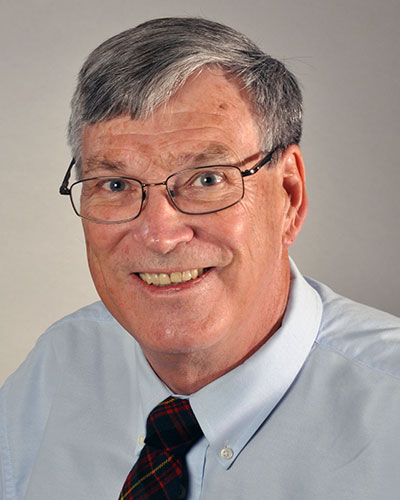 After graduating from the University of Queensland in Australia, Dr. James Dickinson completed two years of a rotating residency that included rural work and time as a locum surgical registrar. He then completed his family medicine residency at McMaster University, followed by a fellowship in clinical epidemiology under Walter Spitzer at McGill University. While working at Newcastle University in England and practising part time, Dr. Dickinson wrote his doctoral thesis on Preventative Activities in General Practice (1990).
Dr. Dickinson is now based in Calgary and currently runs the Alberta Influenza Surveillance Network, which links with a national network that produces annual estimates of vaccine effectiveness. He writes guidelines for cervical screening and represents Canadian Family Physician on the Pan-Canadian Cervical Screening Network, monitoring the disease and its prevention. He also maintains a part-time clinical practice in the late Dr. Michael Tarrant's teaching clinic.
Dr. Dickinson chose family medicine because, coming from two generations of general practitioners, he knew this discipline was worthwhile. He landed on rural practice because its all-round responsibility was appealing. He finds family practice challenging because of the variety of presentations he sees each day, and he enjoys getting to know people on a continual basis so medicine can actually be adapted to their needs.
Lifetime Achievement in Family Medicine Research Award

These awards honour individuals who are trailblazers and leaders in family medicine research, and who have made a significant career contribution to family medicine research during their active career years. These awards give public recognition to both their work and to the discipline of family medicine.