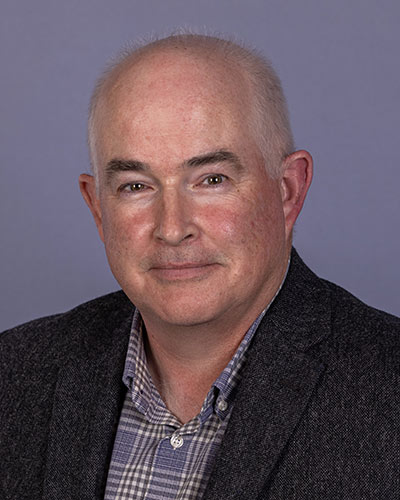 "In today's climate of stretched health care resources, patients really appreciate the continuity of care their family physicians can provide. I am proud to be able to support my patients and their families, and to be able to make a difference in my community."
For the past 26 years, Dr. Bernard (Bernie) Holland has been a full-time rural family physician at Kings County Memorial Hospital and Montague Health Centre in Montague, Prince Edward Island.
His colleagues say he is embedded in the fabric of the town. During his career, Dr. Holland has cared for many children who have now grown up and have children of their own. He regularly stops on the street to chat with his patients and is sometimes asked to serve as a pallbearer for patients who have died.
It is this continuity of care and the diversity of the care required that Dr. Holland enjoys most. While he can refer patients to other services, as the central hub for patients' health care needs he has their overall care in his hands. The trusting relationship he has established ensures patients return to him for follow-up care and whenever new issues arise.
In addition to working in his clinical practice, Dr. Holland is a part-time clinical medical educator affiliated with Dalhousie University and Memorial University of Newfoundland. He is also a member of the provincial physician support group in Prince Edward Island. He received his medical degree from Dalhousie University in 1991 and completed his internship in 1992.
Early in his career Dr. Holland served as a medical officer in Operation CAVALIER, part of the United Nations Protection Force in Croatia and in Bosnia and Herzegovina. His time in the military is something Dr. Holland still holds dear. He says serving as a peacekeeper is an important part of who he is and has helped shape the kind of doctor he has become.
Canada's Family Physicians of the Year –
The Reg L. Perkin Award
Since 1972, the CFPC and the Foundation for Advancing Family Medicine have honoured family physician members who exemplify the guiding principles of family medicine. Initially, one award recipient was selected to receive the Family Physician of the Year (FPOY) Award each year. Since 2002, 10 family physicians have been recognized annually—one representing each CFPC Chapter.
Canada's FPOYs are chosen by their peers, other health care colleagues, and community leaders for:
Providing exceptional care to their patients
Making meaningful contributions to the health and well-being of their communities
Dedicating themselves as researchers and educators of future generations of family doctors
FPOY recipients must exemplify the four principles of family medicine:
Be skilled clinicians
Be community based
Act as a resource to a practice population
Recognize the central importance of the doctor-patient relationship
CFPC Chapters review nominations and select the FPOY for their respective provinces. The provincial FPOYs are honoured at their respective Annual Scientific Assemblies or Annual General Meetings. The national FPOYs are honoured at the annual CFPC Family Medicine Forum.