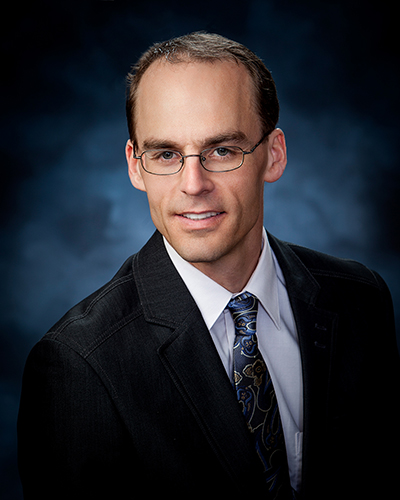 Dr Samuel Daigle is recognized for his unique passion for the outdoors and for integrating physical activity into the prevention and treatment of disease.
After completing his medical degree from the University of Sherbrooke in Quebec in 1998, Dr Daigle received his Certification in Family Medicine from the College of Family Physicians of Canada in 2000 and Fellowship in 2012.
Dr Daigle has practised family medicine in Bathurst, New Brunswick, for more than 16 years. He was chief of obstetrics, head of emergency, and chair of the credential review committee at the Chaleur Regional Hospital. He also served as a medical representative for the Extra-Mural Program (a provincial effort known as the "hospital without walls") and treasurer of the Bathurst Medical Council. Dr Daigle currently participates with the New Brunswick Anti-infective Stewardship Committee and the New Brunswick Drugs and Therapeutics Committee.
As an active member of community networks in the Chaleur region, he has launched many community health renovation projects. He strives to encourage his colleagues to prescribe physical activity to their patients. Dr Daigle leads by example: he uses his carpentry talents to help build structures such as safe hiking trails to encourage patients to adopt an active lifestyle. He encourages patients to limit the use of electronic devices and actively promotes a return to nature.
Canada's Family Physicians of the Year – the Reg L. Perkin Awards

Since 1972, the CFPC and its Research & Education Foundation have honoured family physician members who exemplify the guiding principles of family medicine. Initially, one award recipient was selected to receive the Family Physician of the Year (FPOY) Award each year. Since 2002, ten family physicians have been recognized annually—one representing each CFPC Chapter.
Canada's FPOYs are chosen by their peers, other health care colleagues, and community leaders for:
Providing exceptional care to their patients
Making meaningful contributions to the health and well-being of their communities
Dedicating themselves as researchers and educators of future generations of family doctors
FPOY recipients must exemplify the four principles of family medicine:
Be skilled clinicians
Be community based
Act as a resource to a practice population
Recognize the central importance of the doctor-patient relationship
CFPC Chapters review nominations and select the FPOY for their respective provinces. The provincial FPOYs are honoured at their respective Annual Scientific Assemblies or Annual General Meetings. The national FPOYs are honoured at the annual CFPC Family Medicine Forum.