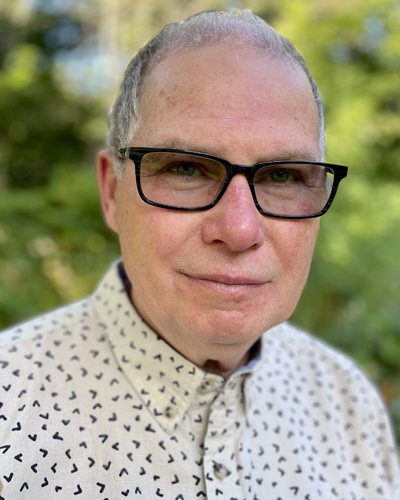 Dr. Nicholson has been practising family medicine for 46 years, beginning his career at Summerside Medical Centre and the Prince County Hospital in 1976. He has worked at a family practice that specializes in low-risk obstetrical care, surgical assistance, emergency room coverage, and mental health and addiction. Dr. Nicholson has also taught as an assistant professor in the Department of Family Medicine at Dalhousie University.
Possessing a deep-rooted understanding of individual life situations and a desire to help people through family medicine, Dr. Nicholson trusted that family medicine would provide him with opportunities to assist people in various stages of their lives and to build meaningful connections.
Dr. Nicholson remains committed to family medicine through his passion for supporting his patients throughout their lives. He believes family medicine offers the opportunity to build connections and it gives him a deeper understanding of his patients' unique life experiences.
In 2014 he received the Dr. Thomas Moore Award for displaying dedication and achievement throughout his medical career. The award highlights his professionalism, expertise, and commitment to family medicine practice in Prince Edward Island.
Canada's Family Physicians of the Year –
The Reg L. Perkin Award
Since 1972, the CFPC and the Foundation for Advancing Family Medicine have honoured family physician members who exemplify the guiding principles of family medicine. Initially, one award recipient was selected to receive the Family Physician of the Year (FPOY) Award each year. Since 2002, 10 family physicians have been recognized annually—one representing each CFPC Chapter.
Canada's FPOYs are chosen by their peers, other health care colleagues, and community leaders for:
Providing exceptional care to their patients
Making meaningful contributions to the health and well-being of their communities
Dedicating themselves as researchers and educators of future generations of family doctors
FPOY recipients must exemplify the four principles of family medicine:
Be skilled clinicians
Be community based
Act as a resource to a practice population
Recognize the central importance of the doctor-patient relationship
CFPC Chapters review nominations and select the FPOY for their respective provinces. The provincial FPOYs are honoured at their respective Annual Scientific Assemblies or Annual General Meetings. The national FPOYs are honoured at the annual CFPC Family Medicine Forum.