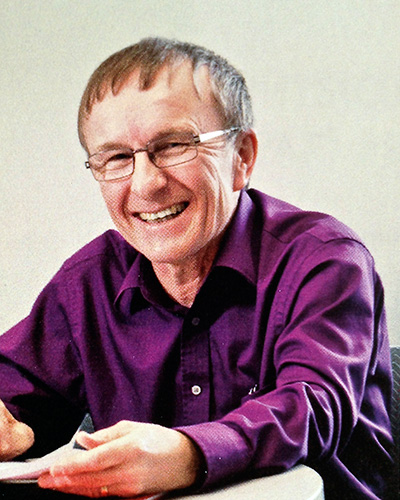 After 20 years of practising and teaching family medicine in Thunder Bay, Ontario, Dr. Paul Humphries joined a practice in Edmonton, Alberta, where his primary focus is palliative home care. He also joined the Department of Family Medicine at the University of Alberta in 1998, where he is involved in teaching, administration, research, and program development duties related to medical education at the undergraduate, postgraduate, and lifelong learning levels.
Dr. Humphries graduated with his bachelor of science from the University of Waterloo in 1969. He went on to complete his MD from McMaster University in 1977 and then earned his CCFP designation. Dr. Humphries has spent the bulk of his career practising full-service family medicine, with an emphasis on GP anesthesia, palliative care, obstetrics, and medical teaching.
He is active in national, provincial, and university committees and boards, particularly those related to primary care and the provision of health human resources to under-serviced areas. Dr. Humphries has been president of the Alberta College of Family Physicians, director of family medicine residency programs, vice-chair of CaRMS, and a member of the CFPC Board and Accreditation Committee. Beyond his professional interests, he raises horses with his wife and enjoys spending time with his grandchildren.
Ian McWhinney Family Medicine Education Award

This award is named in memory of Dr. Ian McWhinney, the first professor and chair of a department of family medicine at a Canadian university (Western University, 1968–1987). The award is supported by the CFPC, the Foundation for Advancing Family Medicine, and the Ian McWhinney Endowment Fund.
The award honours excellence in family medicine education and is presented to a teacher of family medicine deemed by their peers to have made a unique and innovative contribution that significantly impacts the development of family medicine education in Canada.
This contribution may encompass any level or aspect of family medicine education, including but not limited to:
Continued medical education
Teaching
Curriculum development
Scholarship
Administration