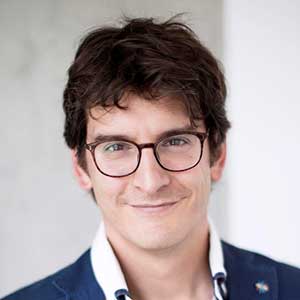 Dr. Antoine Boivin
Project leads
Antoine Boivin, MD, PhD; Canada Research Chair in Partnership with Patients and Communities
Mathieu Isabel, MD, MA, CCFP; Faubourgs Local Community Health Centre
Daniel Turgeon; peer support worker
---
Project location
Centre-South Montreal, Quebec
---
Project summary
In the spring of 2020 many people experiencing homelessness were unable to access critical services as the shelters were hard hit by COVID-19 outbreaks and health services were centralized in hospitals.
Dr. Antoine Boivin, Dr. Mathieu Isabel, and local community clinic staff recognized an urgent need to strengthen access to care for this vulnerable population. In response they adapted the Caring Community Model, which is an internationally recognized approach to community care.
The team paired primary care team members with a peer support worker to provide critical community and health services. The peer support worker helps connect with clients, and supports the clinical team in understanding the unique challenges facing marginalized and isolated individuals.
With the pandemic continuing to impact communities across Canada, the Caring Community Model offers community and health system leaders an effective intervention strategy to mitigate harmful impacts of health care crises like COVID-19.
For more information on this project, its partners and collaborators.