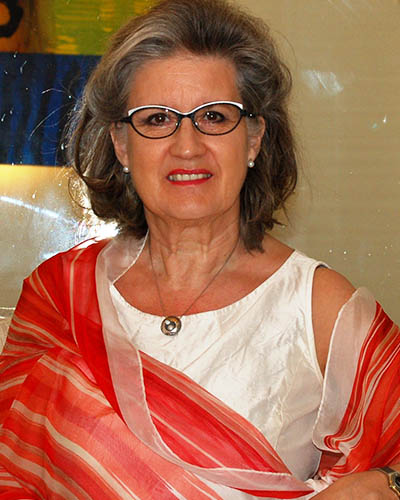 Ms. Céline Plourde stands out as a pharmacist who is devoted to her community and who has made exceptional efforts to promote patient education and interdisciplinarity in health care. In 1976, she graduated from the Laval University Faculty of Pharmacy with a degree in health science and pharmacy. After working with physicians during some of her university courses, she realized the importance of collaborating with a variety of health care professionals. In 1978, she became the owner of a pharmacy in Saint-Léonard-d'Aston (Québec), which, in 1984, she opened to University of Sherbrooke Faculty of Medicine residents conducting their required pharmacy clerkships.
Ms. Plourde considers empowering patients to be very important. She is passionate about prevention and outreach, and believes in the necessity of successfully transmitting information to patients that allows them to improve their own health. Driven by this approach to pharmaceutical care, she dedicates her energy to developing prevention tools and programs that teach patients about optimal medication usage. She has launched a diabetes program, as well as an unintentional poisoning prevention program for children that uses educational puppet shows. Ms. Plourde has employed a variety of methods in her efforts to educate patients, including reviewing patient cohorts, giving presentations and organizing conferences, writing articles, and producing information pamphlets.
Honorary Membership Award

Honorary Membership may be conferred upon individuals who are not family physicians in Canada. This honour recognizes physicians or members of the public who have made an outstanding contribution to the CFPC, the discipline of family medicine, the medical profession, or the health and well-being of the population in Canada and around the world.