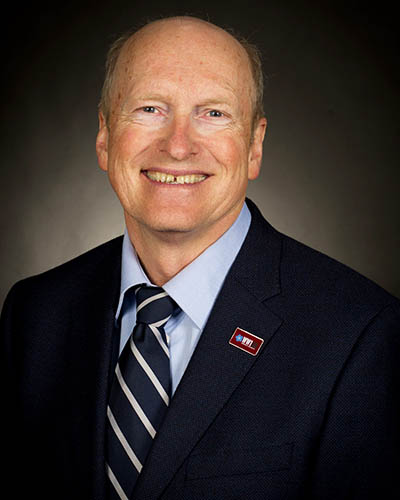 After attending a one-room rural public school, Dr. James Rourke went on to obtain his medical degree from Western University in London, Ontario, in 1976, where he also completed his family medicine residency and a master of clinical science in family medicine in 1993. He chose family medicine because it provided the opportunity to practise the whole textbook of medicine. He went on to a career as an active rural family physician, including obstetrics and emergency work, in Goderich, Ontario, with his wife and medical partner, Dr. Leslie Rourke, for 25 years.
From 2002 to 2004 Dr. Rourke was the Assistant Dan of Rural Regional Medicine at Western University. In 2004 he took on the role of Dean of Medicine at Memorial University of Newfoundland, which he held until 2016. Since moving to the East Coast, Dr. Rourke has travelled extensively throughout Newfoundland and Labrador, and New Brunswick, visiting Memorial's teaching sites. Currently, he sits on the Committee on Accreditation of Canadian Medical Schools and on the Board of Directors for Team Broken Earth, and works with Choosing Wisely Newfoundland.
Dr. Rourke believes strongly in the social accountability of medical schools on all levels, and has found that being open and respectful, being caring and compassionate, fostering others' success, finding common ground, and building consensus toward worthwhile goals always leads to the greatest reward.
Calvin L. Gutkin Family Medicine Ambassador Award
This award is named in honour of Dr. Calvin Gutkin, Executive Director and Chief Executive Officer of the CFPC from 1996 to 2012. The award recognizes a dynamic leader in Canadian family medicine distinguished for their vision, innovation, and relationship building with organizations that support and positively influence the ever-changing role of the family physician. The first award aptly went to the man for whom it was named.