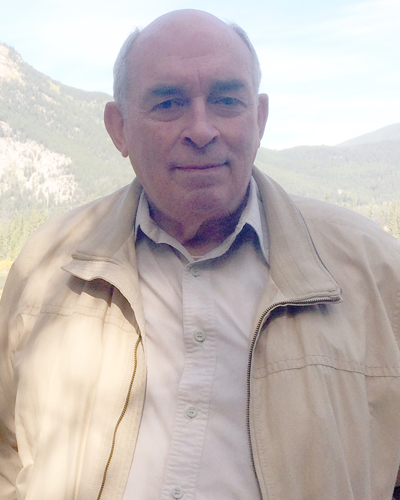 One of the most joyful things you can do in medicine is assist in the delivery of a baby, according to Dr. George Carson. It's little wonder, then, that he has dedicated his career to improving the care of pregnant women across Canada.
Following medical school at Queen's University, Dr. Carson began his residency in internal medicine at Queen's before changing his focus to obstetrics and gynecology. He completed his training in Boston and Montreal. After stints in Calgary and in Sault Ste. Marie, Ontario, he settled in Saskatchewan and has practised at the Regina General Hospital since 1989. Dr. Carson was a founding co-chair of the multidisciplinary team that launched Advances in Labour and Risk Management (ALARM), a renowned continuing professional development course familiar to many family physicians. He also contributed to the creation of the CFPC's Certificate of Added Competence in Obstetrical Surgical Skills. Being able to support family medicine colleagues in the provision of obstetrical care, especially those who practise in rural and remote areas in Canada, is of great importance to him.
The numerous leadership positions Dr. Carson has held include serving as the senior medical officer of the Regina Qu'Appelle Health Region from 1995 to 2011 and as president of the Society of Obstetricians and Gynaecologists of Canada from 2016 to 2017. He is a clinical professor in the Department of Obstetrics and Gynecology at the University of Saskatchewan and a member of the Board of Directors of the Canadian Foundation for Women's Health. When Dr. Carson retires in 2021, you will likely find him enjoying some extra woodworking projects, cross-country skiing, or simply spending more time outdoors under the prairie skies he loves.
Honorary Membership Award
Honorary Membership may be conferred upon individuals who are not family physicians in Canada. This honour recognizes physicians or members of the public who have made an outstanding contribution to the CFPC, the discipline of family medicine, the medical profession, or the health and well-being of the population in Canada and around the world.