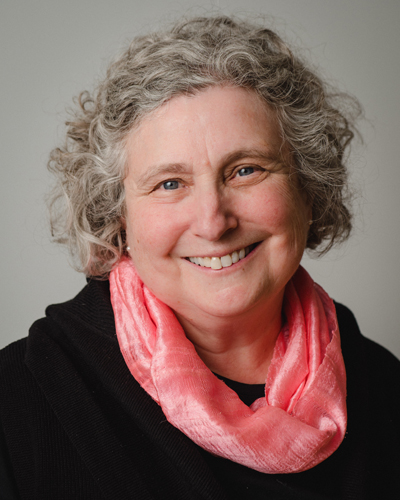 Dr. Susan Phillips' upbringing was guided by three principles that encapsulate why she chose family medicine as a profession: always question; treat people equally and with dignity; and if you work hard, you can do anything. After initially struggling to find her calling, she studied physical sciences at the University of Guelph and medicine at Queen's University, and then completed her family medicine residency at the University of Toronto. With no physicians in her family, her own family doctor was and still is her role model.
Currently the Research Director in the Department of Family Medicine at Queen's, Dr. Phillips' career was profoundly shaped by her experiences more than 35 years ago when she began practice in northwestern Ontario. She was one of four doctors who spent most of their time flying to remote Indigenous communities. The reality of practising family medicine in Sioux Lookout opened her eyes to how a person's social and economic circumstances can serve as determinants of their health. Her inability to find evidence to help her address what she was seeing motivated her to become a researcher, leading her to study women's health, gender issues, healthy aging, early childhood and life-course effects, and resilience. Her research in primary care has taken her to Tajikistan, Georgia, Bosnia, Serbia, Albania, Sweden, and India.
Not only does Dr. Phillips consider herself the luckiest person in the world to be able to mix the challenges, surprises, and rewards of family medicine with opportunities to step back and answer questions that arise from practice, she is also grateful to do it all with a collaborative network of practitioners and friends.
Lifetime Achievement in Family Medicine Research Award
These awards honour individuals who are trailblazers and leaders in family medicine research, and who have made a significant career contribution to family medicine research during their active career years. These awards give public recognition to both their work and to the discipline of family medicine.