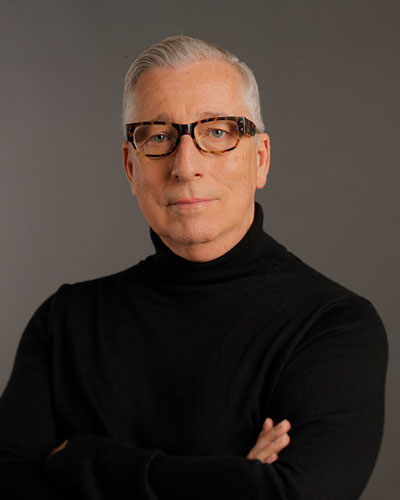 Dr. Pierre-Paul Tellier obtained his medical degree from the University of Ottawa and completed his family medicine residency program at McGill University. He then undertook a fellowship in adolescent medicine at Bellevue Hospital in New York.
Dr. Tellier was appointed to the Department of Family Medicine at McGill University in 1979 and has held the rank of associate professor since 1996. He developed new programs for undergraduates and residents, whom he also taught and supervised, and held many administrative roles at both hospital and university levels. Today, he is an expert in adolescent medicine, HPV infection, and LGBTQ+ health issues, and he works mostly as a clinician at the Centre local de services communautaires Côte-des-Neiges and Clinique Medic Elle in Montreal.
Coming from a large family in a small community, Dr. Tellier says pursuing higher education was unusual and he did not truly know what studying medicine was about. In his first few years of medical school he was disappointed with his choice of studies. However, after deciding to specialize in family medicine, Dr. Tellier realized that being a family physician was his calling.
A self-proclaimed generalist, Dr. Tellier sees the best part of his job as the privilege of chatting with his patients, finding out who they are and how they fit within their family and community structures, and figuring out how he can help them. He says sometimes they just need a hug—and he is happy to provide that treatment.
Dr. Tellier is a Fellow of the Society for Adolescent Health and Medicine and has received several prestigious awards. These include the Sovereign's Medal for Volunteers from the Governor General of Canada, an Outstanding Achievement Award from the Society for Adolescent Health and Medicine, and the Haile T. Debas Prize from McGill for promoting diversity. Additionally, McGill University's Division of Cancer Epidemiology Research Nurses' Office was named in his honour to recognize his being the longest continuous collaborator on HPV research in cancer epidemiology.
Aside from practising medicine, he was also once cast in a film to play a doctor! Dr. Tellier lives in Montreal with his dog, Barroux, and loves photography and ceramic work.
Canada's Family Physicians of the Year –
The Reg L. Perkin Award
Since 1972, the CFPC and the Foundation for Advancing Family Medicine have honoured family physician members who exemplify the guiding principles of family medicine. Initially, one award recipient was selected to receive the Family Physician of the Year (FPOY) Award each year. Since 2002, 10 family physicians have been recognized annually—one representing each CFPC Chapter.
Canada's FPOYs are chosen by their peers, other health care colleagues, and community leaders for:
Providing exceptional care to their patients
Making meaningful contributions to the health and well-being of their communities
Dedicating themselves as researchers and educators of future generations of family doctors
FPOY recipients must exemplify the four principles of family medicine:
Be skilled clinicians
Be community based
Act as a resource to a practice population
Recognize the central importance of the doctor-patient relationship
CFPC Chapters review nominations and select the FPOY for their respective provinces. The provincial FPOYs are honoured at their respective Annual Scientific Assemblies or Annual General Meetings. The national FPOYs are honoured at the annual CFPC Family Medicine Forum.