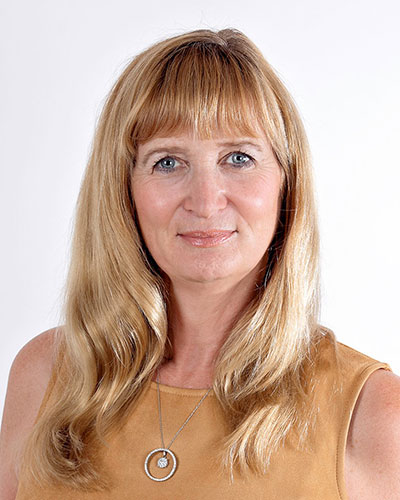 As a child, Dr. Paula Schwann shadowed her family physician father and was drawn to the discipline for its unique opportunity to provide comprehensive and continuous care. She pursued family medicine with passion and is proud to serve her patients through all phases of their lives.
Dr. Schwann completed medical school and her family medicine residency at the University of Saskatchewan in 1987 and 1989, respectively. A true Prairies girl, she has enjoyed practising with Herold Road Family Physicians in Saskatoon for her entire career—a highlight of which was providing obstetrical care for 25 years.
Early in her professional life she was appointed to the faculty of the University of Saskatchewan College of Medicine, where she was a clinical instructor for both undergraduate and resident programs. She has served as an examiner for both the Medical Council of Canada and the CFPC, is a past member of the CFPC's National Committee for Continuing Professional Development, and was a national and provincial accreditor for CPD programs. Dr. Schwann is committed to lifelong learning and is currently pursuing a mini fellowship in pediatric and adolescent psychiatry through the University of Saskatchewan College of Medicine.
She has worked with the College of Physicians and Surgeons of Saskatchewan as an ECG Committee member and examiner and as a professional conduct investigator. She also served on the Chronic Disease Management Committee of the Saskatoon Health Region for 15 years and the Physician Referral Action Committee for In Motion, a local initiative that promotes physically active lifestyles.
Additionally, Dr. Schwann proudly served on the Saskatchewan College of Family Physicians' Board of Directors for 15 years, nine of which were in an executive capacity. She was a long-serving member of the Saskatchewan Family Medicine Conference Planning Committee and was recently appointed as a reviewer for the Canadian Task Force on Preventive Health Care.
An advocate for exercise's role in disease prevention and treatment, Dr. Schwann is leading by example. She is an avid cyclist, skier, swimmer, yoga practitioner, and runner, having completed the Queen City Half Marathon 10 times. Dr. Schwann and her husband, David, are the proud parents of two sons who have professional designations in engineering and accounting.
Canada's Family Physicians of the Year –
The Reg L. Perkin Award
Since 1972, the CFPC and the Foundation for Advancing Family Medicine have honoured family physician members who exemplify the guiding principles of family medicine. Initially, one award recipient was selected to receive the Family Physician of the Year (FPOY) Award each year. Since 2002, 10 family physicians have been recognized annually—one representing each CFPC Chapter.
Canada's FPOYs are chosen by their peers, other health care colleagues, and community leaders for:
Providing exceptional care to their patients
Making meaningful contributions to the health and well-being of their communities
Dedicating themselves as researchers and educators of future generations of family doctors
FPOY recipients must exemplify the four principles of family medicine:
Be skilled clinicians
Be community based
Act as a resource to a practice population
Recognize the central importance of the doctor-patient relationship
CFPC Chapters review nominations and select the FPOY for their respective provinces. The provincial FPOYs are honoured at their respective Annual Scientific Assemblies or Annual General Meetings. The national FPOYs are honoured at the annual CFPC Family Medicine Forum.