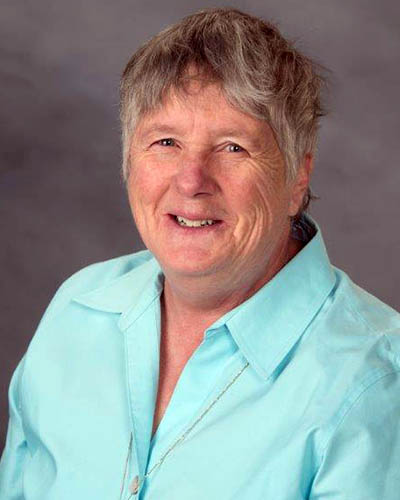 Dr. Mary Frances Moriarty was born in England to Scottish parents who immigrated to Canada in search of opportunity. She spent her formative years moving throughout Eastern Canada and landed in Dartmouth, Nova Scotia, in 1967. She began her family practice there in 1978 and continues there today. The combination of being raised in an environment where caring for others was at the forefront and watching the popular television show Marcus Welby, M.D. inspired her to pursue a career in medicine. Although the popular role models for physicians at the time were male, she says she never once felt that becoming a doctor was unachievable.
Dr. Moriarty has always been an advocate for high-quality, accessible care for patients and keen to improve patient access to care. Throughout her career she has served on many committees in various capacities. She was president of both the Dartmouth General Hospital Medical Staff Association and the Grace Maternity Hospital Staff Association. She has served on the Capital District Health Authority Board in Halifax, and spent three terms on the Board of Doctors Nova Scotia. With an interest in quality care, Dr. Moriarty also served on committees at both board and hospital levels. Since 1992 Dr. Moriarty has been the Medical Director for the Oakwood Terrace Home for Special Care, a long-term care facility that provides resident-focused services for seniors and their families.
She is humbled and honoured to accept this award, and credits her fulfilling career and freedom to advocate for her patients to the tolerance, understanding, and flexibility of her husband, Vince, and their five children.
Canada's Family Physicians of the Year –
The Reg L. Perkin Award

Since 1972, the CFPC and the Foundation for Advancing Family Medicine have honoured family physician members who exemplify the guiding principles of family medicine. Initially, one award recipient was selected to receive the Family Physician of the Year (FPOY) Award each year. Since 2002, 10 family physicians have been recognized annually—one representing each CFPC Chapter.
Canada's FPOYs are chosen by their peers, other health care colleagues, and community leaders for:
Providing exceptional care to their patients
Making meaningful contributions to the health and well-being of their communities
Dedicating themselves as researchers and educators of future generations of family doctors
FPOY recipients must exemplify the four principles of family medicine:
Be skilled clinicians
Be community based
Act as a resource to a practice population
Recognize the central importance of the doctor-patient relationship
CFPC Chapters review nominations and select the FPOY for their respective provinces. The provincial FPOYs are honoured at their respective Annual Scientific Assemblies or Annual General Meetings. The national FPOYs are honoured at the annual CFPC Family Medicine Forum.