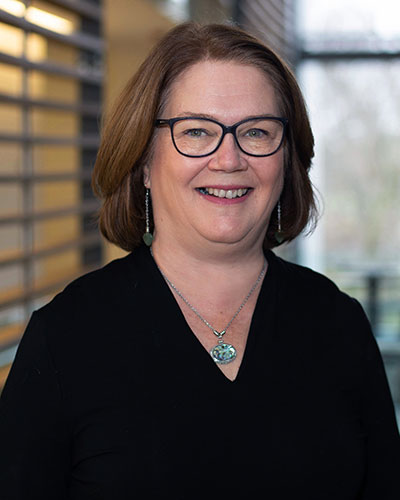 Dr. Jane Philpott has committed her career to serving the public and to supporting the health and well-being of Canadians. A lifelong advocate for Indigenous health, she believes that building a health care system that benefits underserved communities must start with medical education.
A dedicated family physician, Dr. Philpott has spent more than 30 years working in family medicine and global health. Early in her career Dr. Philpott worked in West Africa, where she provided clinical care to patients and trained community health care workers in Niger. This experience shaped her interest in global health and prompted her to launch A Coin for Every Country, an educational program that raises funds for people affected by HIV/AIDS in Africa.
Dr. Philpott returned to Canada in 1998 and spent 17 years practising family medicine in Stouffville, Ontario, before shifting to federal politics. She represented the riding of Markham–Stouffville in the House of Commons from 2015 to 2019; during this time she served as the minister of health and then president of the Treasury Board of Canada.
In 2020 Dr. Philpott returned to medicine as the Dean of Queen's University's Faculty of Health Sciences and Director of the School of Medicine in Kingston.
At the outset of the COVID-19 pandemic Dr. Philpott offered her expertise to the team at Participation House, a home in Markham for adults with severe mental, physical, and developmental disabilities. More than 90 per cent of the patients and staff at Participation House had tested positive for the virus, and the remaining staff were in desperate need of help. Recognizing that these homes are often underserved, Dr. Philpott felt that timely support was essential to the continued health and well-being of the residents at Participation House.
Dr. Philpott received her medical degree from Western University in 1984 and completed her residency in family medicine at the University of Ottawa in 1986. Dr. Philpott later earned a master's degree in public health from the Dalla Lana School of Public Health at the University of Toronto in 2012. In 2021 she was elected a Fellow of the Canadian Academy of Health Sciences.
W. Victor Johnston Award
This award honours the late Dr. W. Victor Johnston, the CFPC's first Executive Director (1954–1964), and recognizes renowned Canadian or international family physicians who have made an outstanding leadership contribution to family medicine in Canada or abroad.