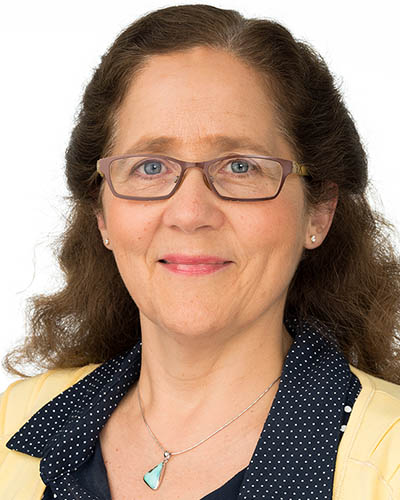 Three activities have remained at the core of Dr. Miriam Boillat's career in family medicine: providing ongoing care for patients, serving as preceptor for family medicine residents, and teaching communication skills to medical students. She is an advocate for more family medicine teaching and role models in medical schools, a better understanding of family medicine by colleagues from other disciplines, and a greater recognition of family medicine by organization leaders.
Dr. Boillat has held many leadership roles in family medicine over the course of her career, including Family Medicine Program Director at McGill University for nine years. While there, she developed a strong interest in faculty development, leading her to the role of Director of Faculty Development for the Department of Family Medicine. Currently, she is Associate Dean of Faculty Development, where she promotes a collegial process that supports teachers, fosters reflection, and strengthens teaching practices.
Dr. Boillat obtained her medical degree from McGill University in 1983. She then completed an internship in internal medicine at Montreal General Hospital, and a two-year family medicine residency at St. Mary's Hospital. She moved to New York City in 1987 to complete an academic family medicine fellowship at the State University of New York in Brooklyn. Since returning to Montreal in 1989, she has worked in the Department of Family Medicine at St. Mary's Hospital Center, a McGill-affiliated hospital and family medicine training site.
Ian McWhinney Family Medicine Education Award

This award is named in memory of Dr. Ian McWhinney, the first professor and chair of a department of family medicine at a Canadian university (Western University, 1968–1987). The award is supported by the CFPC, the Foundation for Advancing Family Medicine, and the Ian McWhinney Endowment Fund.
The award honours excellence in family medicine education and is presented to a teacher of family medicine deemed by their peers to have made a unique and innovative contribution that significantly impacts the development of family medicine education in Canada.
This contribution may encompass any level or aspect of family medicine education, including but not limited to:
Continued medical education
Teaching
Curriculum development
Scholarship
Administration