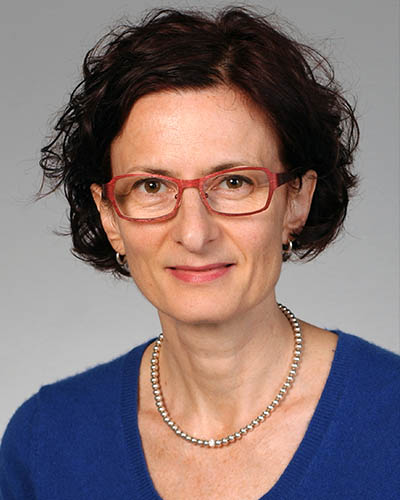 Dr. Marie Giroux has practised family medicine at UMF Estrie/GMF des Deux-Rives (Sherbrooke) for 25 years. She is a full professor at the University of Sherbrooke, and was the Director of the Department of Family Medicine and Emergency Medicine for almost 10 years. She recently left this role and will soon serve as Vice Dean of Teacher and Professional Development.
Dr. Giroux graduated from the University of Sherbrooke in 1988 and completed her family medicine residency in Moncton, New Brunswick, and in different rural and urban areas across Québec. She was the first resident to enter the Maternal and Child's Health program at McGill University. She believes that she has learned the most from those around her, and considers teamwork to be a source of joy, support, and inspiration. Academically, she has a particular interest in leadership, skill development, quality improvement, and physician health. In her own practice, she focuses on mental health, cognitive approaches, and women's health.
Dr. Giroux first understood the importance of developing relationships of trust with her patients during a care of the elderly clerkship. Human relationships are at the centre of her life, both personally and professionally, and contributing to improving the quality of people's lives is what she loves most about her work. She believes that caring for patients over many years with a comprehensive approach reflects life in its richest and truest form. In her eyes, being a family physician is a privilege that constantly pushes her to give her very best.
W. Victor Johnston Award

This award honours the late Dr. W. Victor Johnston, the CFPC's first Executive Director (1954–1964), and recognizes renowned Canadian or international family physicians who have made an outstanding leadership contribution to family medicine in Canada or abroad.