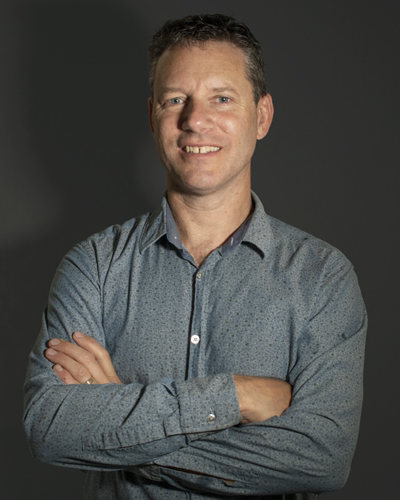 Dr. Kevin Pottie is passionate about global health and uses research and entrepreneurship to contribute to a global movement of evidence-based care for vulnerable populations. He has led a productive 20-year research program in primary care, focusing on refugee health, health equity, and interdisciplinary evidence-based guidelines. Throughout his career Dr. Pottie has helped guide and shape national and international practice and policy related to primary health care.
As co-lead of the Ontario Ministry of Health Primary Health Care Transition Fund IMPACT (Integrating family Medicine and Pharmacy to Advance primary Care Therapeutics) project, he developed a popular interdisciplinary health care delivery model that has enabled primary care practices to integrate clinical pharmacists into their teams. During the Syrian refugee crisis in the second half of the past decade, Dr. Pottie led the European Centre for Disease Prevention and Control team in the development of its migrant health guidelines. While working with the World Health Organization, he integrated Grading of Recommendations Assessment, Development, and Evaluation (GRADE) system evidence and equity into decision-making processes. He is now co-leading the implementation of international eCOVID-19 plain-language recommendations.
Dr. Pottie holds the Ian McWhinney Chair of Family Medicine Studies at the Schulich School of Medicine and Dentistry at Western University, where he is a professor in the Department of Family Medicine. He is also an active adjunct professor in family medicine, epidemiology, and community medicine at the University of Ottawa and Dalhousie University. He completed his medical degree at Dalhousie University, did his family medicine residency at the University of Ottawa, and earned a master's degree in clinical science from Western University.
Inspired by his patients around the world, Dr. Pottie says through his work he aims to contribute leadership, entrepreneurship, and scholarship to community and family medicine.
Family Medicine Researcher of the Year Award
This award recognizes a member of the CFPC who is a family medicine researcher who has made original contributions to building research and knowledge for family medicine in Canada. The contribution may encompass any aspect of family medicine research, from clinical, to health services, to education.
This award has been designed to honour a family medicine researcher who has been a pivotal force in the definition, development, and dissemination of concepts central to the discipline of family medicine.