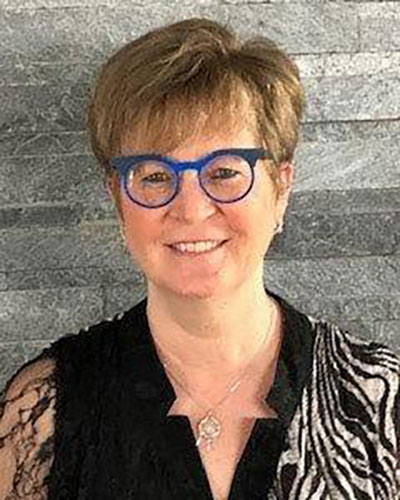 Born in Nova Scotia and raised in New Brunswick, Dr. Wendy Smith began exploring Canada at a young age. She was inspired to study medicine after spending time with her aunt, who worked as a nurse on Grand Manan Island and later with the Victorian Order of Nurses. After obtaining her undergraduate degree at the University of New Brunswick, Dr. Smith studied medicine at Memorial University of Newfoundland and completed her residency at the University of Manitoba.
Dr. Smith is proud to have dedicated her career as a family physician to serving populations in northern Manitoba and in the Kivalliq Region of Nunavut in conjunction with the University of Manitoba's J. A. Hildes Northern Medical Unit, now called Ongomiizwin Health Services. She has been the principal physician in the remote Oji-Cree communities of Red Sucker Lake and Wasagamack for the past 25 years.
Limited resources and isolated settings have made for many unique and memorable challenges over the years, but Dr. Smith would not give up these experiences for anything. While some may see travelling to and working in remote northern regions of Canada as too daunting, it feels natural to her; it's her job and simply "what she does."
Dr. Smith works with health care teams composed of expanded-role nurses, visiting medical consultants, dentists, rehabilitation and mental health therapists, and other dedicated community health workers to bring patients comprehensive and quality care. Being able to build trust with her patients in these communities, know them as patients and as friends, and provide them with medical care and attention have been among the most rewarding parts of Dr. Smith's career.
Having taught a generation of health professionals, including medical students and family medicine residents, Dr. Smith has especially enjoyed introducing them to northern practice and helping them engage with Indigenous communities.
Dr. Smith loves to travel, cook, and bake. In fact, she bakes for the morning report every day at the nursing station! She is grateful for her supportive family, including her husband who "holds down the fort" while she is taking care of patients up north.
Canada's Family Physicians of the Year –
The Reg L. Perkin Award
Since 1972, the CFPC and the Foundation for Advancing Family Medicine have honoured family physician members who exemplify the guiding principles of family medicine. Initially, one award recipient was selected to receive the Family Physician of the Year (FPOY) Award each year. Since 2002, 10 family physicians have been recognized annually—one representing each CFPC Chapter.
Canada's FPOYs are chosen by their peers, other health care colleagues, and community leaders for:
Providing exceptional care to their patients
Making meaningful contributions to the health and well-being of their communities
Dedicating themselves as researchers and educators of future generations of family doctors
FPOY recipients must exemplify the four principles of family medicine:
Be skilled clinicians
Be community based
Act as a resource to a practice population
Recognize the central importance of the doctor-patient relationship
CFPC Chapters review nominations and select the FPOY for their respective provinces. The provincial FPOYs are honoured at their respective Annual Scientific Assemblies or Annual General Meetings. The national FPOYs are honoured at the annual CFPC Family Medicine Forum.