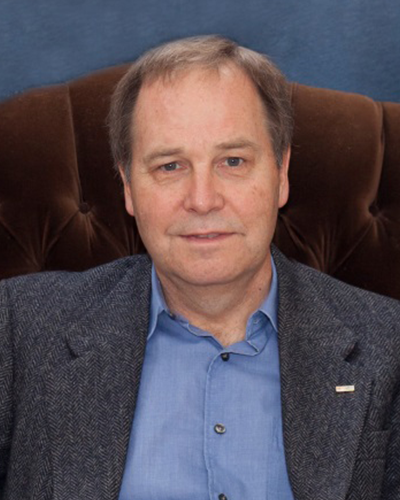 Active in family medicine education and training of medical students and residents, Dr Tom Smith-Windsor is acknowledged for his dedication and perseverance to providing exceptional health care in rural Saskatchewan.
After beginning his career as a biologist, Dr Smith-Windsor realized that his calling was in family medicine. He obtained his medical degree from the University of Saskatchewan (U of S) in 1989, received Certification in Family Medicine from the College of Family Physicians of Canada (CFPC) in 1991, and he became a Fellow in 2004.
Dr Smith-Windsor has provided medical services to the First Nations Community of Montreal Lake since 1991. In 1999, he began serving as a civil aviation medical examiner with Transport Canada and a medical examiner with Immigration Canada. Currently, Dr Smith-Windsor practises family medicine with the Associate Medical Clinic in Prince Albert, Saskatchewan.
For the past 21 years, Dr Smith-Windsor has served in many academic positions with U of S. After serving as coordinator of the Division of Rural Family Medicine, he became associate dean, rural and northern medical education for the College of Medicine in 2009. Dr Smith-Windsor is credited for leading the development of a successful rural family medicine resident training program in Prince Albert that also teaches enhanced surgical skills—a first in Canada.
Dr Smith-Windsor has served on many national and provincial committees focused on rural medicine and rural medical education. Currently, he participates as a member of Advancing Rural Family Medicine: The Canadian Collaborative Taskforce, a CFPC and Society of Rural Physicians of Canada initiative.
Dr Smith-Windsor enjoys spending time with his wife, Deanna, and their four children. They are passionate about sailing, canoeing, camping, traveling, and skiing.
Canada's Family Physicians of the Year – the Reg L. Perkin Awards

Since 1972, the CFPC and its Research & Education Foundation have honoured family physician members who exemplify the guiding principles of family medicine. Initially, one award recipient was selected to receive the Family Physician of the Year (FPOY) Award each year. Since 2002, ten family physicians have been recognized annually—one representing each CFPC Chapter.
Canada's FPOYs are chosen by their peers, other health care colleagues, and community leaders for:
Providing exceptional care to their patients
Making meaningful contributions to the health and well-being of their communities
Dedicating themselves as researchers and educators of future generations of family doctors
FPOY recipients must exemplify the four principles of family medicine:
Be skilled clinicians
Be community based
Act as a resource to a practice population
Recognize the central importance of the doctor-patient relationship
CFPC Chapters review nominations and select the FPOY for their respective provinces. The provincial FPOYs are honoured at their respective Annual Scientific Assemblies or Annual General Meetings. The national FPOYs are honoured at the annual CFPC Family Medicine Forum.