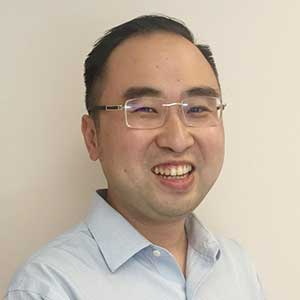 Dr. Peter Tanuseputro
Project lead
Peter Tanuseputro, MD, MHSc (Epi), CCFP, FRCPC (Public Health); scientist, Clinical Epidemiology, Ottawa Hospital Research Institute
---
Project location
Ontario
---
Project summary
Nearly all residents in long-term care (LTC) homes can benefit from palliative care and end-of-life symptom relief, yet many prior to, and especially during the COVID-19 pandemic did not receive such care.
Recognizing the impact of the pandemic in LTC homes, Dr. Peter Tanuseputro's team examined prescribing medication practices and mortality data from all Ontario LTC homes. Their goal was to understand and address gaps in delivery of high-quality palliative and end-of-life care in long-term care (LTC) homes by using end-of-life prescribing as an indicator of care quality.
The team identified a high degree of variability in prescribing rates across LTC homes, suggesting the possibility of under-managed symptoms and mental/emotional discomfort at end-of-life.
This work will support quality improvement through targeted education in the province's LTC homes and focus additional supports where they are most needed.
For more information on this project, its partners and collaborators.