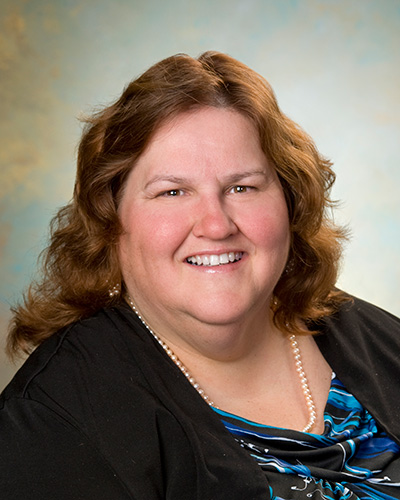 Dr Sharon Northorp, from Moncton, New Brunswick, embodies what it means to be a family physician.
A graduate of Dalhousie University's medical school, Dr Northorp received her certification in family medicine from the College of Family Physicians of Canada (CFPC) in 2006. Upon completion of her internship at Dalhousie University in 1987, she started her full-time practice with obstetrics services at Moncton Hospital.
Since 1992, Dr Northorp has taught at Dalhousie's Department of Family Medicine and is very popular among residents and students. They attest to her knowledge and the passion she instills in each of them, and they appreciate her dedication to mentorship which "goes above and beyond the call of duty."
An advocate for community health and an active committee member, Dr Northorp has participated with several organizations including the Greater Moncton Area Child Abuse Committee, the Moncton Hospital Board, the Moncton Breastfeeding Promotion Committee, and the Moncton Suicide Prevention Committee.
Dr Northorp served as president of the New Brunswick College of Family Physicians from 2006 to 2008, and has been a member of the CFPC's Maternity and Newborn Care Committee since 2008. She was selected by the CFPC to serve as Chair for the Reconciliation Panel with Health Canada in 2011.
Dr Northorp raised her nephew Jeremy and niece Kathy as a single parent and has now been blessed with her first "grandchild!" When not working, Dr Northorp enjoys gardening, bird watching, and travelling. Regular trips to Cuba provide opportunities for her generous spirit to share with those less fortunate. Even her vacations are an act of kindness.
Canada's Family Physicians of the Year – the Reg L. Perkin Awards
Since 1972, the CFPC and its Research & Education Foundation have honoured family physician members who exemplify the guiding principles of family medicine. Initially, one award recipient was selected to receive the Family Physician of the Year (FPOY) Award each year. Since 2002, ten family physicians have been recognized annually—one representing each CFPC Chapter.
Canada's FPOYs are chosen by their peers, other health care colleagues, and community leaders for:
Providing exceptional care to their patients
Making meaningful contributions to the health and well-being of their communities
Dedicating themselves as researchers and educators of future generations of family doctors
FPOY recipients must exemplify the four principles of family medicine:
Be skilled clinicians
Be community based
Act as a resource to a practice population
Recognize the central importance of the doctor-patient relationship
CFPC Chapters review nominations and select the FPOY for their respective provinces. The provincial FPOYs are honoured at their respective Annual Scientific Assemblies or Annual General Meetings. The national FPOYs are honoured at the annual CFPC Family Medicine Forum.