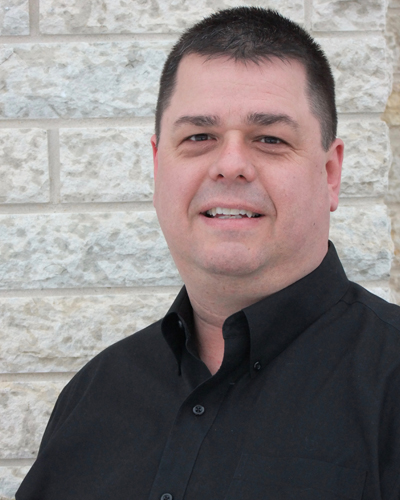 Dr. Scott Kish earned a bachelor's degree in physical education and his medical degree at the University of Calgary, and completed a family medicine residency at the University of Manitoba in 1999, with his first year spent in Winnipeg and his second year spent in Dauphin.
Dr. Kish currently runs a full-service practice in Dauphin including a family medicine clinic, hospital coverage, occasional deliveries, and emergency room coverage. He is an assistant professor with the Parkland Family Medicine Residency Unit at the University of Manitoba, which last year celebrated 25 years of residency training, where he acts as a primary preceptor for residents and the site lead for Dauphin, a role in which he revised the syllabus to meet accreditation standards. He was the Chief of Staff for the Dauphin Regional Health Centre, the VP Medical for Parklands Regional Health Authority, and the Assistant Educational Director for Family Medicine at the University of Manitoba, where he developed a two-year teaching curriculum for rural training sites. He has coached football at Dauphin Regional Comprehensive Secondary School since 2002.
Attracted to the breadth, challenge, and flexibility of practice, Dr. Kish chose family medicine for the flexibility it provided for his young family at the time of his CaRMS match, and the ability to work in rural Canada. He cites the daily challenge of not knowing what will walk through the door, as well as teaching students and residents, as the best parts of his job, and finds watching residents grow and mature throughout their learning to be tremendously rewarding.
Canada's Family Physicians of the Year –
The Reg L. Perkin Award
Since 1972, the CFPC and the Foundation for Advancing Family Medicine have honoured family physician members who exemplify the guiding principles of family medicine. Initially, one award recipient was selected to receive the Family Physician of the Year (FPOY) Award each year. Since 2002, 10 family physicians have been recognized annually—one representing each CFPC Chapter.
Canada's FPOYs are chosen by their peers, other health care colleagues, and community leaders for:
Providing exceptional care to their patients
Making meaningful contributions to the health and well-being of their communities
Dedicating themselves as researchers and educators of future generations of family doctors
FPOY recipients must exemplify the four principles of family medicine:
Be skilled clinicians
Be community based
Act as a resource to a practice population
Recognize the central importance of the doctor-patient relationship
CFPC Chapters review nominations and select the FPOY for their respective provinces. The provincial FPOYs are honoured at their respective Annual Scientific Assemblies or Annual General Meetings. The national FPOYs are honoured at the annual CFPC Family Medicine Forum.