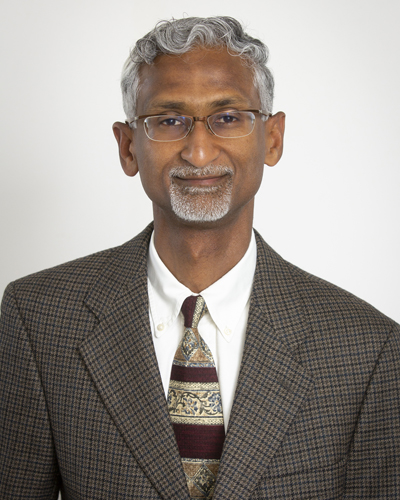 Dr. Roop Conyers earned his bachelor of science and doctorate degree in pharmacology and physiology from McMaster University, where he worked as a lecturer before pursuing a medical degree at the University of Toronto. After two years of a general surgery residency and five years of a urology residency, he completed a family medicine residency at McMaster's Kitchener-Waterloo site.
Dr. Conyers is a family physician with the Annapolis Collaborative Practice in Annapolis Royal, Nova Scotia, providing comprehensive patient care to a population base of approximately 10,000, including full-scope family medicine, emergency medicine, trauma care, procedure clinics, and palliative care. He is also the site director and curriculum coordinator for the Annapolis Valley Site with Dalhousie University, where he sits on the Selection Committee and Residency Program Committee for the Department of Family Medicine. At the national level, he is a member of the CFPC's Section of Teachers and Postgraduate Education Committee.
A proud rural physician, Dr. Conyers is passionate about the specialty of family medicine and is committed to ensuring that the residents under his tutelage grow into competent clinicians in both acute and chronic medical care. He is equally passionate about his family: his wife, two children, and multiple animals, including horses, sheep, dogs, cats, chickens, guinea hens, and rabbits.
Canada's Family Physicians of the Year –
The Reg L. Perkin Award
Since 1972, the CFPC and the Foundation for Advancing Family Medicine have honoured family physician members who exemplify the guiding principles of family medicine. Initially, one award recipient was selected to receive the Family Physician of the Year (FPOY) Award each year. Since 2002, 10 family physicians have been recognized annually—one representing each CFPC Chapter.
Canada's FPOYs are chosen by their peers, other health care colleagues, and community leaders for:
Providing exceptional care to their patients
Making meaningful contributions to the health and well-being of their communities
Dedicating themselves as researchers and educators of future generations of family doctors
FPOY recipients must exemplify the four principles of family medicine:
Be skilled clinicians
Be community based
Act as a resource to a practice population
Recognize the central importance of the doctor-patient relationship
CFPC Chapters review nominations and select the FPOY for their respective provinces. The provincial FPOYs are honoured at their respective Annual Scientific Assemblies or Annual General Meetings. The national FPOYs are honoured at the annual CFPC Family Medicine Forum.