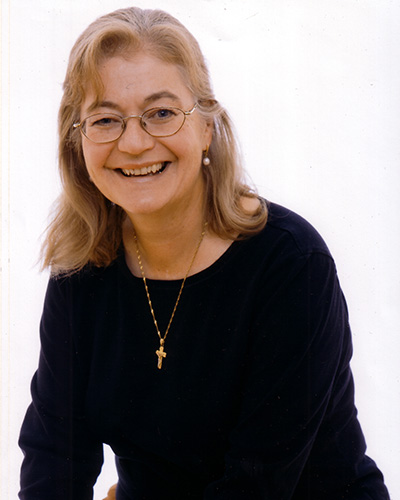 Dr Rita Dahlke is honoured for her commitment since 1978 to serving Canadians marginalized by geography, poverty, abuse, mental illness, and addiction.
After receiving her medical degree from the University of British Columbia, Dr Dahlke completed a rotating internship in Ottawa, followed by a year of anesthesia in Toronto. She received certification in family medicine from the College of Family Physicians of Canada in 2001, and became a Fellow of the College in 2012.
Dr Dahlke's first practice was in Hay River, Northwest Territories, where she worked for almost 20 years. In 2002, she moved to the Calgary area and worked on the Morley Reserve for three years. Until recently, she was Health Director of the Calgary Urban Project Society (CUPS), which focuses on community mental health services. She continues part-time clinical service there today.
Her passion to care and advocate for marginalized members of society has taken Dr Dahlke from Vietnamese refugee camps to street-front primary care clinics in the Caribbean and South America. In recognition of her work with women struggling with domestic violence, Dr Dahlke received the YMCA Community Individual Peace Medal in 2008. In 2010, she was presented with the Canadian Mental Health Association's Community Professional Care Award for her work with Calgarians living with complex mental health disorders.
Dr Dahlke helped to pilot group medical visits – bringing together similar groups of patients and providing them with education, assessment, and a therapeutic environment, while enhancing access to care and reducing health care costs.
Dr Dahlke has always enjoyed the opportunities that her children have brought and shared—from summer rodeos with daughter Kaitlin, to world-class snowboarding events with daughter, Michelle. As for quieter pursuits, she believes "gardening is good for the soul."
Canada's Family Physicians of the Year – the Reg L. Perkin Awards
Since 1972, the CFPC and its Research & Education Foundation have honoured family physician members who exemplify the guiding principles of family medicine. Initially, one award recipient was selected to receive the Family Physician of the Year (FPOY) Award each year. Since 2002, ten family physicians have been recognized annually—one representing each CFPC Chapter.
Canada's FPOYs are chosen by their peers, other health care colleagues, and community leaders for:
Providing exceptional care to their patients
Making meaningful contributions to the health and well-being of their communities
Dedicating themselves as researchers and educators of future generations of family doctors
FPOY recipients must exemplify the four principles of family medicine:
Be skilled clinicians
Be community based
Act as a resource to a practice population
Recognize the central importance of the doctor-patient relationship
CFPC Chapters review nominations and select the FPOY for their respective provinces. The provincial FPOYs are honoured at their respective Annual Scientific Assemblies or Annual General Meetings. The national FPOYs are honoured at the annual CFPC Family Medicine Forum.