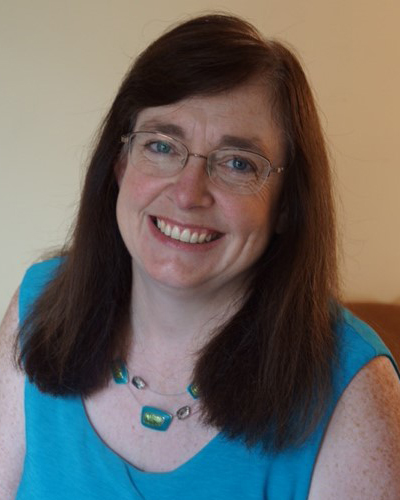 A first generation Canadian—both parents pre-Confederation Newfoundlanders—Dr. Norah Duggan earned her bachelor of medical sciences and medical degree, and completed her family medicine residency at the Memorial University of Newfoundland (MUN). She began her career in Twillingate, Newfoundland, where she practised full scope family medicine in a rural hospital. In 1999 she accepted a faculty position with MUN as part of a project to develop primary care teaching sites in rural Newfoundland.
In 2003 Dr. Duggan resettled in St. John's and was offered a position at one of MUN's teaching sites in Shea Heights, a small community at the edge of St. John's with a distinct rural atmosphere where she currently works in a multidisciplinary clinic with patients from newborn to palliative, conducts house calls, and performs small procedures. The clinic includes public and community health nurses, a social worker, and a pharmacist; the team teaches medical students, family medicine residents, and occasionally nursing, pharmacy, social work, and nurse practitioner students. She was previously Rural Family Medicine Clerkship Coordinator with MUN, and is presently Clerkship Director. She is involved in research in youth mental health, low-risk obstetrics, and undergraduate education.
Dr. Duggan finds being able to care and advocate for patients, and share their joys and sorrows, both a joy and honour. Low risk obstetrics in particular bring tremendous fulfillment to her career; being present for such a major life event is a privilege that she cherishes. She is passionate about promoting the value of family medicine, undergraduate education, and above all else, her family.
Canada's Family Physicians of the Year –
The Reg L. Perkin Award
Since 1972, the CFPC and the Foundation for Advancing Family Medicine have honoured family physician members who exemplify the guiding principles of family medicine. Initially, one award recipient was selected to receive the Family Physician of the Year (FPOY) Award each year. Since 2002, 10 family physicians have been recognized annually—one representing each CFPC Chapter.
Canada's FPOYs are chosen by their peers, other health care colleagues, and community leaders for:
Providing exceptional care to their patients
Making meaningful contributions to the health and well-being of their communities
Dedicating themselves as researchers and educators of future generations of family doctors
FPOY recipients must exemplify the four principles of family medicine:
Be skilled clinicians
Be community based
Act as a resource to a practice population
Recognize the central importance of the doctor-patient relationship
CFPC Chapters review nominations and select the FPOY for their respective provinces. The provincial FPOYs are honoured at their respective Annual Scientific Assemblies or Annual General Meetings. The national FPOYs are honoured at the annual CFPC Family Medicine Forum.