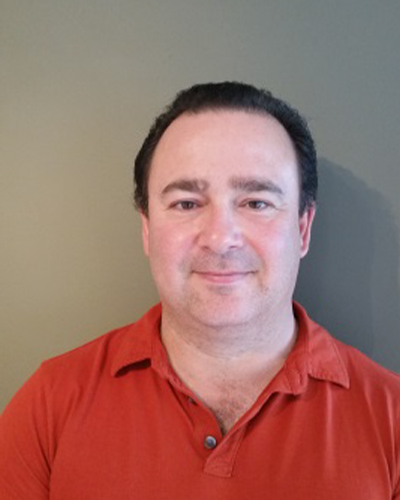 Dr Michel Bruneau was nominated by his colleagues for his commitment and compassion as an outstanding family doctor and, specifically, for his focused care for cancer patients. For the past five years, he has provided exemplary patient care in the community of Lac du Bonnet, Manitoba.
Dr Bruneau received his medical degree from the University of Manitoba in 1994. In 1996, he received Certification in Family Medicine by the College of Family Physicians of Canada.
After graduating, Dr Bruneau opened Somerset Place Clinic in Somerset, Manitoba. He began practising rural family medicine while providing obstetrical and ER care at the Lorne Memorial Hospital in Swan Lake, Manitoba. In 2010, he relocated to eastern Manitoba and started his new practice in Lac du Bonnet Health Centre. In 2014, he established the Lac du Bonnet Medical Group. As Medical Director, he continues to practise rural family medicine. Dr Bruneau also serves as Ward Physician and in the ER Department at the Pinawa Hospital. In addition, he treats in-patients and makes house calls through the hospital's Cancer Care Program.
As a life-long learner, Dr Bruneau holds several certificates in Advanced Life Support. In 2013, he obtained certification in Emergency Department Echo (level 1) from the Canadian Emergency Ultrasound Society and completed CancerCare Manitoba's Community Cancer Program in 2011.
Since 2012, Dr Bruneau has participated on the Board of Doctors Manitoba.
Soon after arriving in Winnipeg to attend university, Dr Bruneau met his wife, Christine. They married while he was in medical school and they have two children, Nicole and Daniel. You might catch him at the local Dojo where he enjoys karate and taekwondo, or outdoors fishing and snowmobiling.
Canada's Family Physicians of the Year – the Reg L. Perkin Awards

Since 1972, the CFPC and its Research & Education Foundation have honoured family physician members who exemplify the guiding principles of family medicine. Initially, one award recipient was selected to receive the Family Physician of the Year (FPOY) Award each year. Since 2002, ten family physicians have been recognized annually—one representing each CFPC Chapter.
Canada's FPOYs are chosen by their peers, other health care colleagues, and community leaders for:
Providing exceptional care to their patients
Making meaningful contributions to the health and well-being of their communities
Dedicating themselves as researchers and educators of future generations of family doctors
FPOY recipients must exemplify the four principles of family medicine:
Be skilled clinicians
Be community based
Act as a resource to a practice population
Recognize the central importance of the doctor-patient relationship
CFPC Chapters review nominations and select the FPOY for their respective provinces. The provincial FPOYs are honoured at their respective Annual Scientific Assemblies or Annual General Meetings. The national FPOYs are honoured at the annual CFPC Family Medicine Forum.