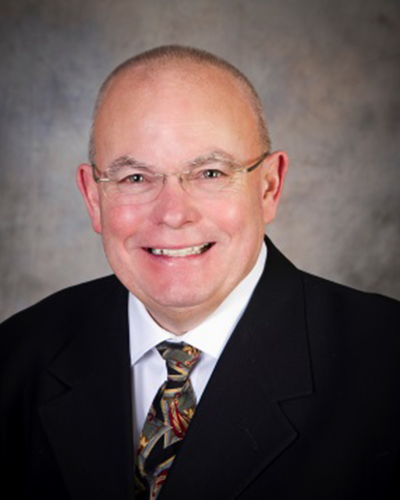 A leader in his practice and community, Dr Michael Fleming is recognized for his dedication to patients and his relentless pursuit and advocacy of continuing professional development.
Dr Fleming earned his medical degree from Dalhousie University in 1978. He completed a medical internship and family medicine residency training in 1980. That same year, Dr Fleming received Certification in Family Medicine from the College of Family Physicians of Canada (CFPC), and he became a Fellow in 1998.
Since 1980, Dr Fleming has practised comprehensive family medicine with the Fall River Family Practice. During that time, he has had hospital privileges at the Grace Maternity Hospital, Victoria General Hospital, and Camp Hill Hospital (now Queen Elizabeth II Health Sciences Centre).
For the past 34 years, Dr Fleming has enjoyed progressive career roles with Dalhousie University's Faculty of Medicine and Continuing Professional Development departments, where he served as an educational consultant, program developer, and Accreditor for Dalhousie's family physician and specialist programs. Currently, Dr Fleming is Director of Family Medicine Programs and Assistant Professor with Dalhousie's Division of Medical Education.
Dr Fleming served as chair of CFPC's National Committee on Continuing Professional Development from 2002 to 2009. He is now the committee representative for the Association of Faculties of Medicine. For nine years, Dr Fleming was a member of the Board for Doctors Nova Scotia. In 2013, he was elected president and subsequently served as past president and chair.
Dr Fleming is married to Isobel and enjoys working on her family farm in his spare time, as well as spending quality time with their daughter Tricia, and her husband, Cory; daughter Carolyn; son Peter, and his wife, Jennifer and two-year-old son, Evan.
Canada's Family Physicians of the Year – the Reg L. Perkin Awards

Since 1972, the CFPC and its Research & Education Foundation have honoured family physician members who exemplify the guiding principles of family medicine. Initially, one award recipient was selected to receive the Family Physician of the Year (FPOY) Award each year. Since 2002, ten family physicians have been recognized annually—one representing each CFPC Chapter.
Canada's FPOYs are chosen by their peers, other health care colleagues, and community leaders for:
Providing exceptional care to their patients
Making meaningful contributions to the health and well-being of their communities
Dedicating themselves as researchers and educators of future generations of family doctors
FPOY recipients must exemplify the four principles of family medicine:
Be skilled clinicians
Be community based
Act as a resource to a practice population
Recognize the central importance of the doctor-patient relationship
CFPC Chapters review nominations and select the FPOY for their respective provinces. The provincial FPOYs are honoured at their respective Annual Scientific Assemblies or Annual General Meetings. The national FPOYs are honoured at the annual CFPC Family Medicine Forum.