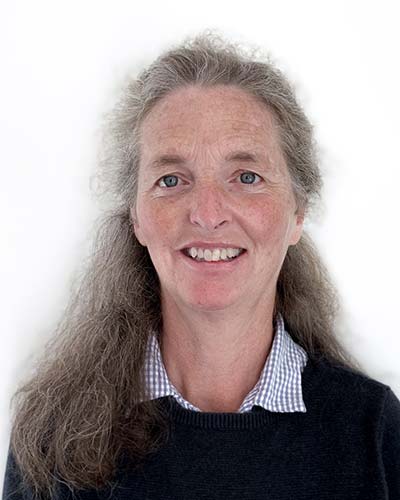 Dr. Lana Beth Barkhouse knew she wanted to be a physician when she was just four years old. No one in her extended family had been a doctor; her closest connections to medicine were her indomitable great-aunt, who was a nurse, and her grandfather, who served as a medic in the Second World War with the Canadian Army in Italy and Belgium. She entered medical school initially wanting to become a pediatrician, but with each rotation her interests expanded. During clerkship she did electives in Cardiff, Wales, including general practice. This experience helped her choose family medicine as her career, as she wanted to care for the whole person.
Dr. Barkhouse currently works in a collaborative practice in Charlottetown with a nurse practitioner. Together they provide care to an urban population with a focus on the underserved, including many new immigrants and refugees. Dr. Barkhouse is passionate about providing timely access to care and serves on a Health PEI committee aimed at advancing this at a system-wide level. She has spent the past few years developing and serving as the Physician Lead for the PEI Women's Wellness Program and Sexual Health Services, which provides reproductive and sexual health care to Islanders of all genders, orientations, and ages at various sites.
As an assistant professor in Dalhousie University's Department of Family Medicine, Dr. Barkhouse teaches both medical students and residents. This includes helping residents staff a new refugee health clinic, allowing them exposure to and experience in global health and providing a first point of care for refugees in PEI.
Canada's Family Physicians of the Year –
The Reg L. Perkin Award
Since 1972, the CFPC and the Foundation for Advancing Family Medicine have honoured family physician members who exemplify the guiding principles of family medicine. Initially, one award recipient was selected to receive the Family Physician of the Year (FPOY) Award each year. Since 2002, 10 family physicians have been recognized annually—one representing each CFPC Chapter.
Canada's FPOYs are chosen by their peers, other health care colleagues, and community leaders for:
Providing exceptional care to their patients
Making meaningful contributions to the health and well-being of their communities
Dedicating themselves as researchers and educators of future generations of family doctors
FPOY recipients must exemplify the four principles of family medicine:
Be skilled clinicians
Be community based
Act as a resource to a practice population
Recognize the central importance of the doctor-patient relationship
CFPC Chapters review nominations and select the FPOY for their respective provinces. The provincial FPOYs are honoured at their respective Annual Scientific Assemblies or Annual General Meetings. The national FPOYs are honoured at the annual CFPC Family Medicine Forum.