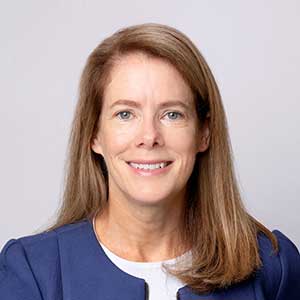 Dr. Sharon Johnston
Project lead
Sharon Johnston, MD, LLM, CCFP, Clinical Investigator, Institut du Savoir Montfort and Bruyère Research Institute
---
Project location
Ottawa, Ontario
---
Project summary
Timely treatment of concussions is critical to positive patient outcomes. The shift to virtual care during the pandemic introduced a gap in primary care.
Dr. Sharon Johnston's adaptation of a concussion exam for virtual use supports family physicians in the rapid assessment of concussions.
The virtual concussion exam provides comprehensive instructions to help family physicians identify concussion symptoms and determine a treatment plan in non-face-to-face patient encounters.
This exam can be conducted in as little as 15 minutes, introducing a modification of the in-person approach that increases its value to the primary care community.
For patients, the virtual concussion exam helps get them back to their daily routines and avoid unnecessary hospital visits during the pandemic. In the future it can also be used to support remote or rural patients who are experiencing concussion symptoms.
For more information on this project, its partners and collaborators.