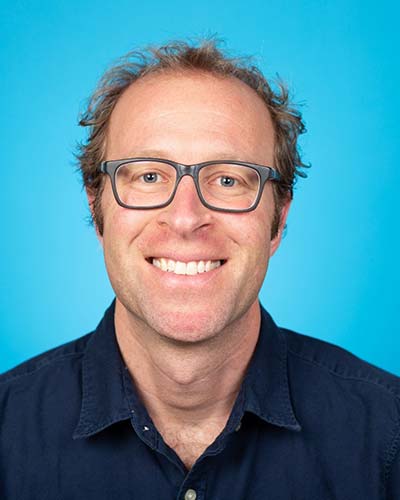 Dr. Gary Bloch is an associate professor in the University of Toronto's Department of Family and Community Medicine and a family physician at St. Michael's Hospital in Toronto, Ontario, where he is also co-chair of the Social Determinants of Health Committee in the department. He divides his time between clinical work, teaching, advocacy, and research. Within his work at St. Michael's, he focuses on serving low-income individuals who do not have adequate housing. He also works with Inner City Health Associates, an organization providing primary, mental health, and palliative care to those with limited access, and holds a weekly clinic at a homeless shelter.
Both Dr. Bloch's mother (in Canada) and her mother (in South Africa) were family physicians who served individuals living with social disadvantages—Dr. Bloch has dedicated his career to building on their legacy. A fellow with Associated Medical Services' Phoenix Program and a senior fellow with the Wellesley Institute, Dr. Bloch's non-clinical activities focus on embedding approaches to the social determinants of health into front-line family medicine practice. He carries this out through developing innovative programs and clinical tools, educating trainees, and advocating for health and social systems changes.
Dr. Bloch entered medical school expecting to become a family physician and never deviated from that path. He was always looking for a way to marry his passion for reducing social inequities with the ability to support tangible positive change for everyday people. Family medicine, with its broad, longitudinal approach to health, and its focus on the whole person as well as entire communities, provide a clear space within medicine to realize this vision.
Jean-Pierre Despins Award
This award is named in memory of Dr. Jean-Pierre Despins, past CFPC president (1995–1996) and past chair of the Board of the CFPC's Research and Education Foundation (1999–2000)(now the Foundation for Advancing Family Medicine). The award is presented annually to honour a CFPC family physician member who has been identified as an outstanding advocate and public spokesperson for both family medicine and family physicians and their patients.