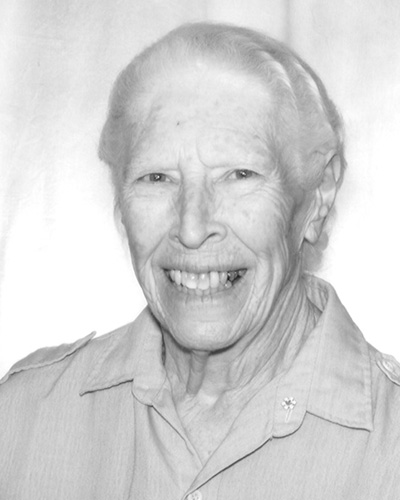 Dr. Elizabeth Hillman grew up in Northern Ontario with no roads, schools, or health care. She and her family lived in a retired railway car that was converted into a schoolhouse; the schoolhouse traveled to a different town each week, where her parents would teach the children of local workers. Dr. Hillman went on to graduate from medical school at the University of Western Ontario (UWO) in 1951. She then completed postgraduate training in pediatrics from five different schools in three countries.
For 20 years, Dr. Hillman was Director of Ambulatory Pediatrics including Emergency, Management of Child Abuse, and the Poison Control Centre at Montreal Children's Hospital. For four years, she served in Kenya with a McGill-Kenya CIDA-funded project to develop a pediatric program at the University of Nairobi, alongside her husband, Dr. Donald Hillman, and their five children. She and her husband worked as global medical consultants in several Asian and African countries.
Dr. Hillman was the first female president of the Medical Council of Canada, and both she and her husband led active roles in the Canadian Paediatric Society and the American Academy of Pediatrics. They were both awarded the Order of Canada in 1994 for their commitment to international child health. She was also chair of the Board of the Elisabeth Bruyère Research Institute at the University of Ottawa from 2005 to 2008. In honour of her late husband, Dr. Hillman established the Hillman Medical Education Fund to support health education and to foster future leaders in medicine, particularly in East Africa.
Honorary Membership Award

Honorary Membership may be conferred upon individuals who are not family physicians in Canada. This honour recognizes physicians or members of the public who have made an outstanding contribution to the CFPC, the discipline of family medicine, the medical profession, or the health and well-being of the population in Canada and around the world.