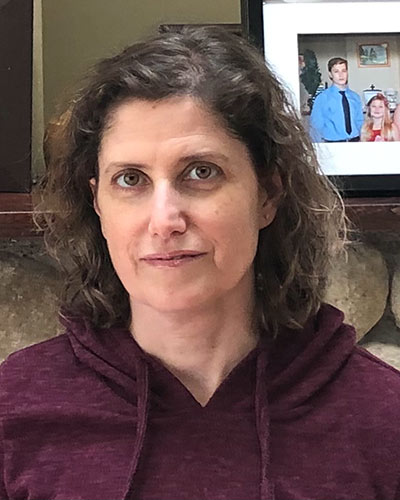 "The most important thing we do is to be good doctors to our patients. I have a population of patients that I'm very fond of, that I love to work hard for and make sure their needs are being met, and that they're getting the support that they need."
Dr. Joan Salah has devoted her career as a family physician to meeting the health care needs of her small Cape Breton community and inspiring medical students to take up the mantle of practising medicine in rural and remote areas of Canada.
Deeply embedded in the local health care system, Dr. Salah acts as the medical director of three small nursing homes and was an emergency room doctor at the Northside General Hospital in North Sydney for 18 years. She has also worked in a small family practice for many years.
In 2017 Dr. Salah co-developed Dalhousie University's Cape Breton Longitudinal Integrated Curriculum (LIC) program, in which students benefit from working with family physicians and other specialists in one location over 48 weeks. The program is designed to foster an interest in working in rural areas, a choice Dr. Salah says was always her first.
Dr. Salah has an opportunity to supervise a new resident every two years. This year's resident is a graduate from the first LIC class—a full-circle moment for Dr. Salah. In addition to providing leadership in medical education, she is a former vice-president of the local medical association and is the regional co-head of family medicine for Nova Scotia Health.4
After graduating from Dalhousie's Faculty of Medicine in 2001, Dr. Salah completed her family medicine residency in 2003. This year she was presented with Dalhousie's Ted Atkinson Award for Postgraduate Preceptor of the Year. While grateful for the formal recognition, Dr. Salah says the appreciation she gets from her patients and community is the best reward.
Dr. Salah was nominated for this award by Dr. David Gass, who, sadly, passed away a month before she was notified of the nomination. "I'm immensely sad that I didn't get a chance to thank him for the honour. The idea that he would hold me in anywhere near the esteem that I've held him was incredible to me, and very emotional. He was truly a titan of family medicine in Nova Scotia."
Canada's Family Physicians of the Year –
The Reg L. Perkin Award
Since 1972, the CFPC and the Foundation for Advancing Family Medicine have honoured family physician members who exemplify the guiding principles of family medicine. Initially, one award recipient was selected to receive the Family Physician of the Year (FPOY) Award each year. Since 2002, 10 family physicians have been recognized annually—one representing each CFPC Chapter.
Canada's FPOYs are chosen by their peers, other health care colleagues, and community leaders for:
Providing exceptional care to their patients
Making meaningful contributions to the health and well-being of their communities
Dedicating themselves as researchers and educators of future generations of family doctors
FPOY recipients must exemplify the four principles of family medicine:
Be skilled clinicians
Be community based
Act as a resource to a practice population
Recognize the central importance of the doctor-patient relationship
CFPC Chapters review nominations and select the FPOY for their respective provinces. The provincial FPOYs are honoured at their respective Annual Scientific Assemblies or Annual General Meetings. The national FPOYs are honoured at the annual CFPC Family Medicine Forum.