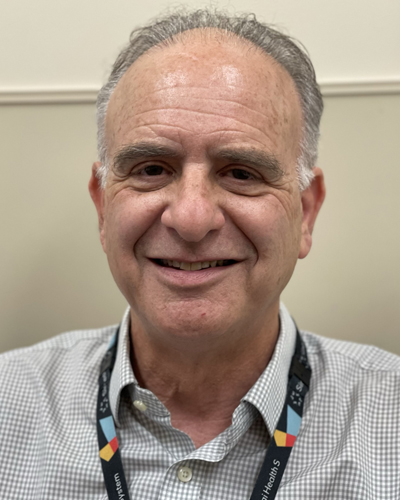 Dr. David Tannenbaum is an associate professor in the Department of Family and Community Medicine (DFCM) in the Temerty Faculty of Medicine at the University of Toronto (U of T). He received his medical degree from McGill University in 1977 and completed residency training in family medicine at McGill University and at the Medical University of South Carolina.
A former president of the Ontario College of Family Physicians (2012), Dr. Tannenbaum has enjoyed practising comprehensive family medicine at Mount Sinai Hospital in Toronto for 39 years. He has also taught residents and medical students in the Granovsky Gluskin Family Medicine Centre and held several senior leadership positions in the DCFM. Currently the Director of Postgraduate Education, Deputy Department Chair and Vice Chair Operations, Dr. Tannenbaum served as Interim Chair of the Department during the COVID-19 pandemic.
Dr. Tannenbaum is the recipient of several awards for excellence in medical education. His academic interests include innovation in curriculum design and implementation. In collaboration with colleagues, Dr. Tannenbaum created the horizontal curriculum in family medicine residency at Mount Sinai hospital and an integrated three-year family medicine residency at the U of T. He also chaired the CFPC Working Group on Postgraduate Curriculum Review that developed the Triple C Competency-Based Curriculum.
Ian McWhinney Family Medicine Education Award
This award honours excellence in family medicine education and is presented to a teacher of family medicine deemed by their peers to have made a unique and innovative contribution to family medicine education in Canada.