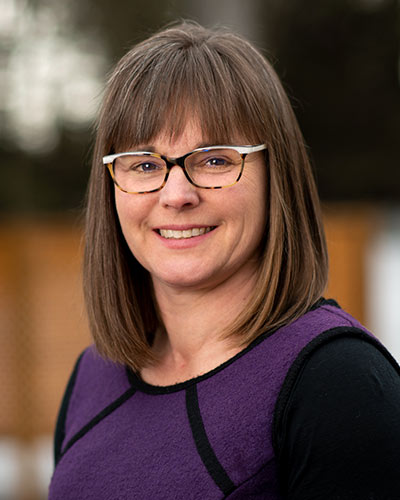 "Continuity of care and strengthening relationships with our patients matter. Understanding that family physicians are the backbone of our health care system, especially in rural communities, is something that has become even more evident during the pandemic."
Dr. Barbara Zelek is passionate about rural medicine and works tirelessly to ensure that the patients in her community receive care from a doctor they know and trust.
Throughout her 20 years as a rural generalist in Marathon, Ontario, Dr. Zelek has provided comprehensive medical care for her patients from cradle to grave. She has a natural curiosity about health and a fierce determination to diagnose specifically and accurately. At Marathon's Wilson Memorial General Hospital, Dr. Zelek's scope of practice includes the delivery of chronic care, emergency medicine, and, until 2018, obstetrics support.
As the Clinical Sciences Division Head at the Northern Ontario School of Medicine, Dr. Zelek has oversight of the program's clinical faculty. She says she feels fortunate to have the opportunity to serve as a role model for faculty members, who are often required to balance academic duties with the urgent care needs of their patients. Dr. Zelek co-created the Northern Ontario School of Medicine Research Toward Health Hub (NORTHH), which collates de-identified primary health care electronic medical record data that can be used for practice-based quality improvement and community-based research.
Dr. Zelek received her medical degree from the University of Ottawa in 1998. She completed her family medicine residency at Queen's University in 2000, which included participating in the women's health and research streams.
Outside of her work Dr. Zelek volunteers with several athletic and community-based organizations. It is this all-in approach that has made Dr. Zelek a well-established and valued member of her community.
Canada's Family Physicians of the Year –
The Reg L. Perkin Award
Since 1972, the CFPC and the Foundation for Advancing Family Medicine have honoured family physician members who exemplify the guiding principles of family medicine. Initially, one award recipient was selected to receive the Family Physician of the Year (FPOY) Award each year. Since 2002, 10 family physicians have been recognized annually—one representing each CFPC Chapter.
Canada's FPOYs are chosen by their peers, other health care colleagues, and community leaders for:
Providing exceptional care to their patients
Making meaningful contributions to the health and well-being of their communities
Dedicating themselves as researchers and educators of future generations of family doctors
FPOY recipients must exemplify the four principles of family medicine:
Be skilled clinicians
Be community based
Act as a resource to a practice population
Recognize the central importance of the doctor-patient relationship
CFPC Chapters review nominations and select the FPOY for their respective provinces. The provincial FPOYs are honoured at their respective Annual Scientific Assemblies or Annual General Meetings. The national FPOYs are honoured at the annual CFPC Family Medicine Forum.