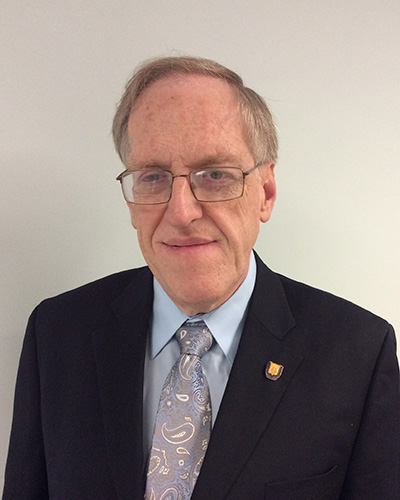 Dr Cyril Moyse, from Summerside, Prince Edward Island (PEI), was nominated by his colleagues to recognize and celebrate his outstanding commitment to family medicine throughout his 42-year career.
Dr Moyse received his medical degree from Dalhousie University in 1972. In 1977, he earned his certification in family medicine from the College of Family Physicians of Canada (CFPC), and became a Fellow of the College in 1999.
In 1972, Dr Moyse began practising family medicine at the Summerside Medical Centre in PEI, where he continues his comprehensive family practice today.
In addition to his active practice, Dr Moyse has served as Clinical Instructor and Preceptor at Dalhousie University's Department of Family Medicine. He is also a Medical Advisor for PEI's Western School Board and the French Language School Board. Since 1986, he has been the Medical Examiner for the RCMP.
Among his many professional affiliations, Dr Moyse served as president of the PEI College of Family Physicians from 1980 to 1982. For the past 26 years he has been a board member of the Medical Council of Canada, and also serves on the board of the Federation of Medical Regulatory Authorities of Canada.
In 2012, Dr Moyse was a distinguished recipient of the Queen's Diamond Jubilee Medal in recognition of his contributions to the discipline of family medicine in Canada.
In all of his endeavours, Dr Moyse has been supported by his wife of 44 years, Sharon Smith. Together, they are the proud parents of three children: Heidi, a doctor; Walter, a professional basketball player; and Heather, a two-time Olympic gold medal winner in women's bobsleigh.
Canada's Family Physicians of the Year – the Reg L. Perkin Awards
Since 1972, the CFPC and its Research & Education Foundation have honoured family physician members who exemplify the guiding principles of family medicine. Initially, one award recipient was selected to receive the Family Physician of the Year (FPOY) Award each year. Since 2002, ten family physicians have been recognized annually—one representing each CFPC Chapter.
Canada's FPOYs are chosen by their peers, other health care colleagues, and community leaders for:
Providing exceptional care to their patients
Making meaningful contributions to the health and well-being of their communities
Dedicating themselves as researchers and educators of future generations of family doctors
FPOY recipients must exemplify the four principles of family medicine:
Be skilled clinicians
Be community based
Act as a resource to a practice population
Recognize the central importance of the doctor-patient relationship
CFPC Chapters review nominations and select the FPOY for their respective provinces. The provincial FPOYs are honoured at their respective Annual Scientific Assemblies or Annual General Meetings. The national FPOYs are honoured at the annual CFPC Family Medicine Forum.